Train Simulator: Class 156 DMU
The Class 156 DMU, also known as a Super Sprinter, was built from 1987 to 1989 by Metro-Cammell as part of the effort to replace the ageing fleet of first-generation DMUs dating back to the 1950s. The Class 156s were all built as two-car sets, each set comprising a pair of driving motor units. Powered by 6-cylinder diesel engines, Super Sprinters are rated to run at 75mph and are used mainly for suburban and short-haul branch line duties. All units have now passed from British Rail ownership into private hands, and are currently in operation with a number of train operators including Scotrail, Northern Rail, East Midlands Trains, and National Express East Anglia.
Includes:
Advance Warning System (AWS) self-test routine.
Fully functional destination blind (operates during game-play).
Westinghouse notched brake system.
Animated cab accessories such as windows, sun blinds and arm rest.
Fully functional wheel slip protection (WSP) with realistic speedo fluctuations.
High quality audio with stereo cab sound effects.
Semi-functional "compressor speed up" feature.
Realistic cab night lighting effects.
Driver to guard buzzer.
Drivers Reminder Application (DRA).
Projecting exterior headlights for low light visibility
Cab night lighting (activated using Shift + L)
QuickDrive Compatible
Train Simulator: Class 156 DMU Branding Pack
Here at DPSimulation we host a branding pack for the above product that contains replacement textures for the Central Trains, ONE, Northern Rail and Scotrail liveries. It can be downloaded by clicking here.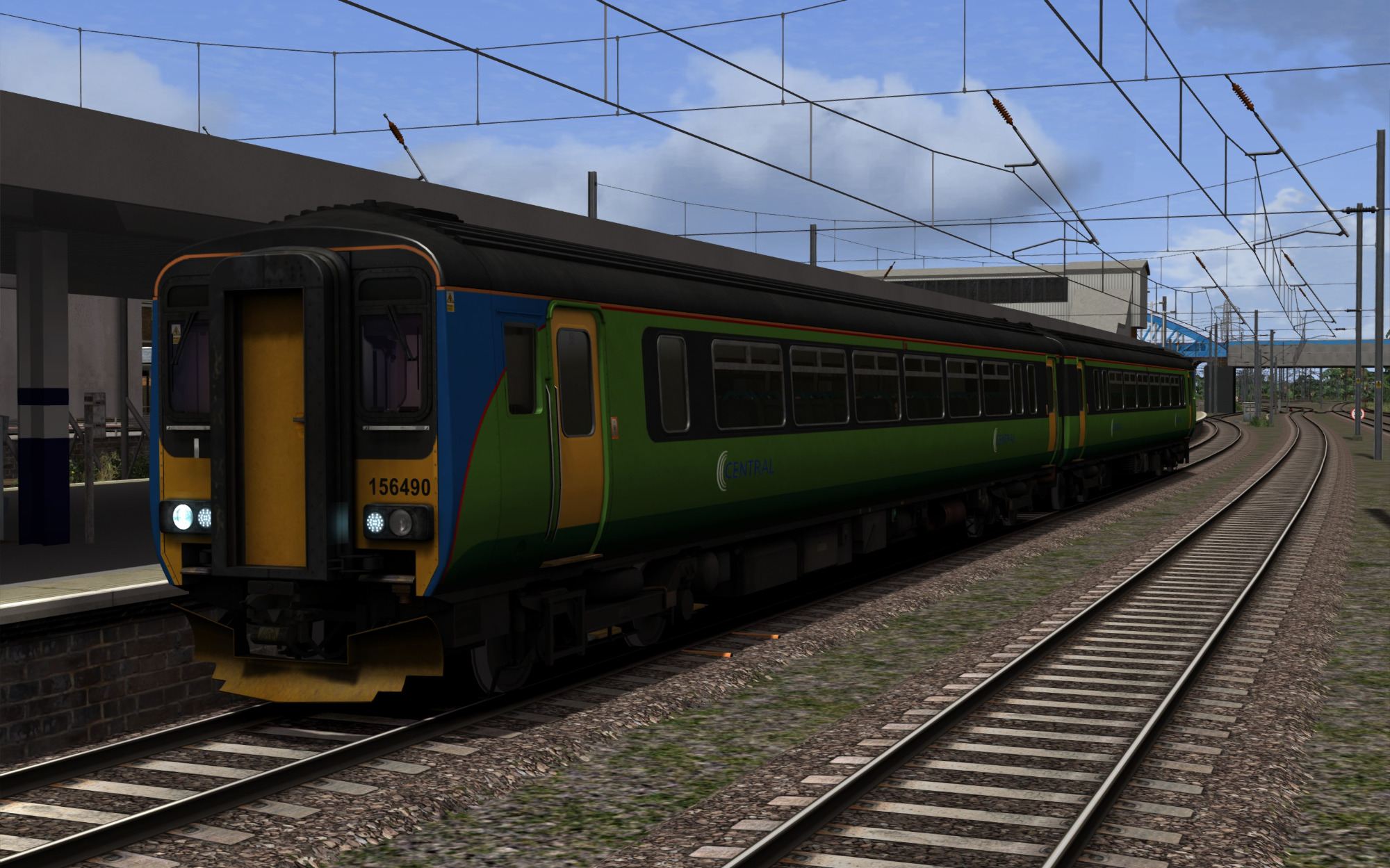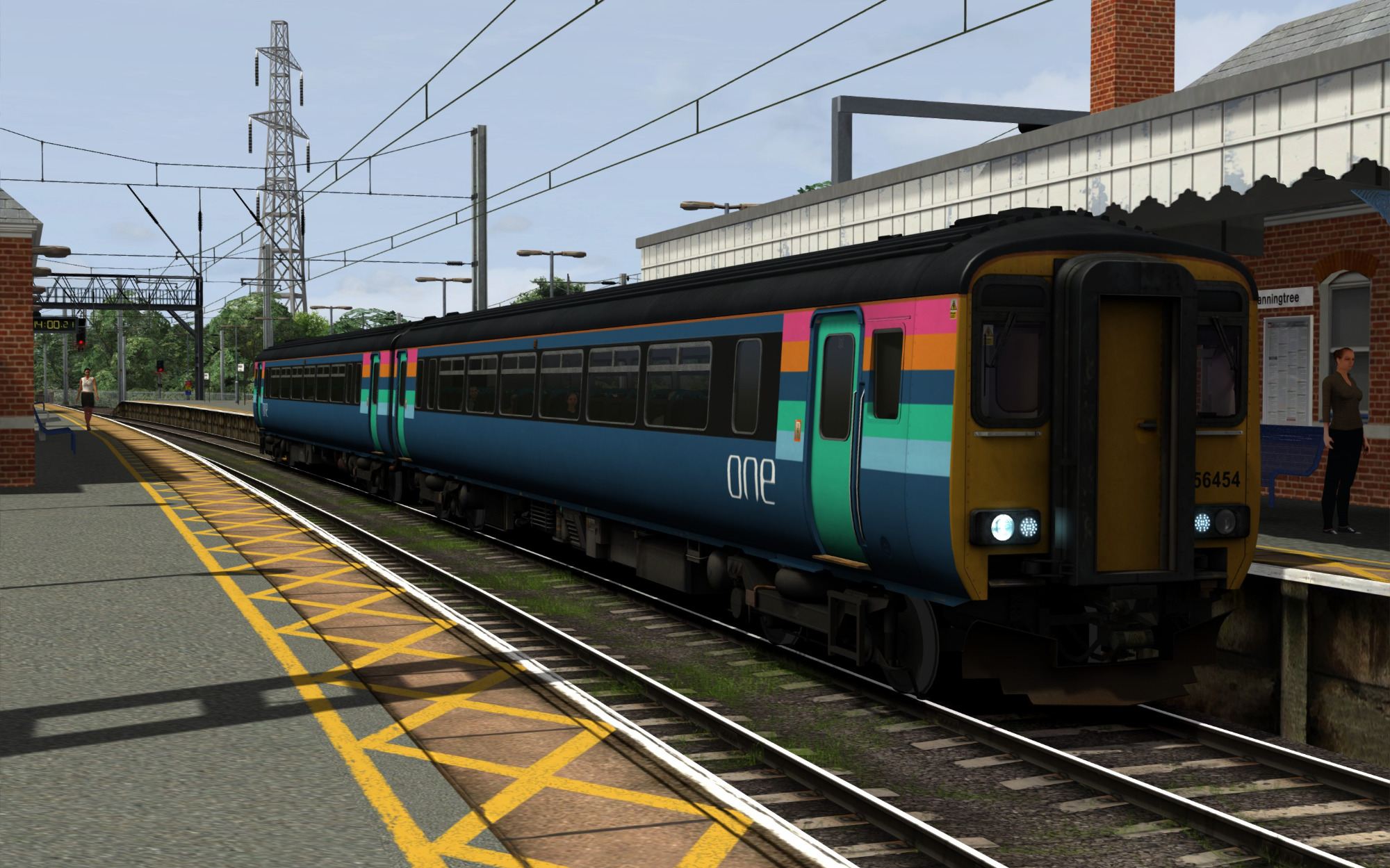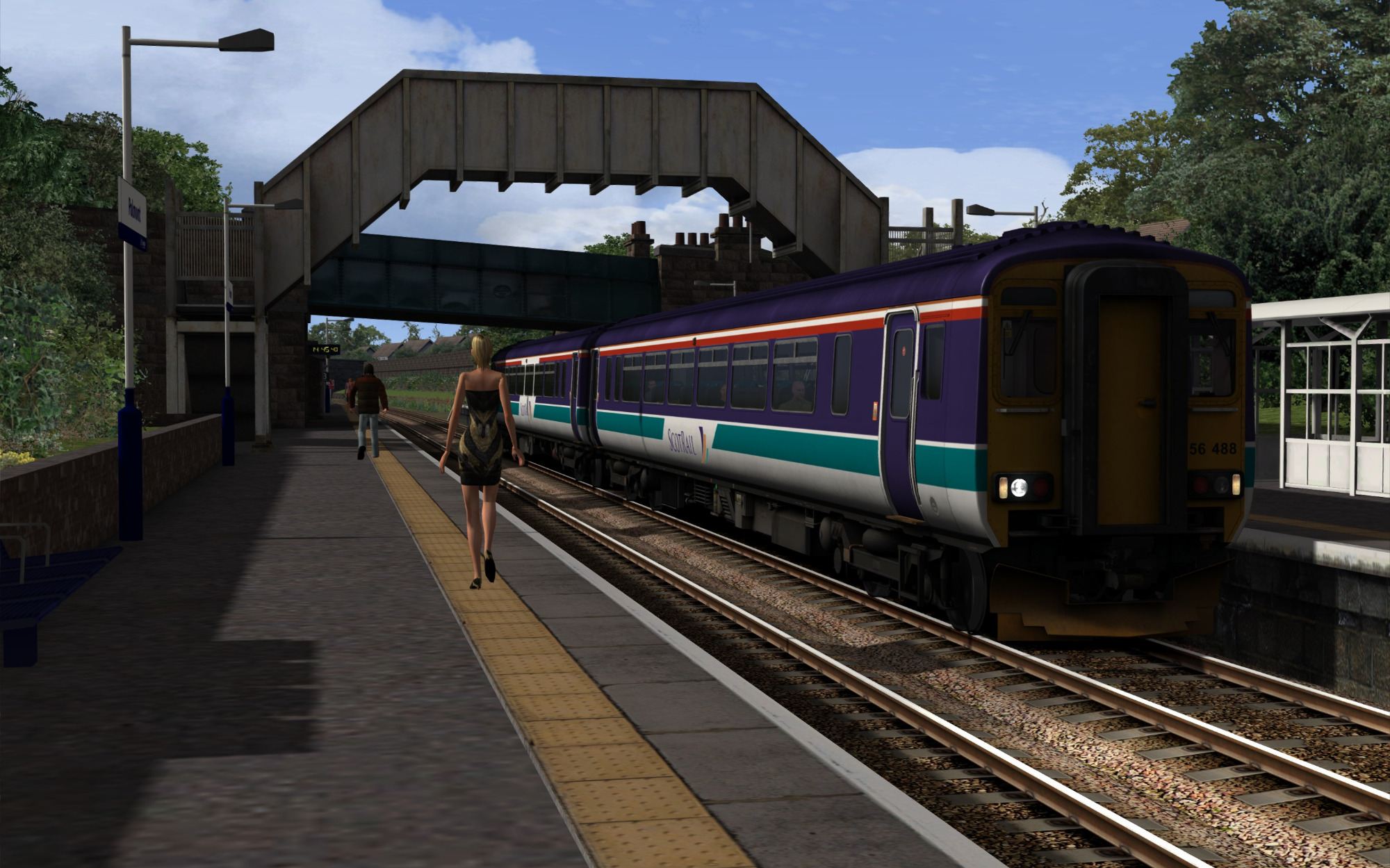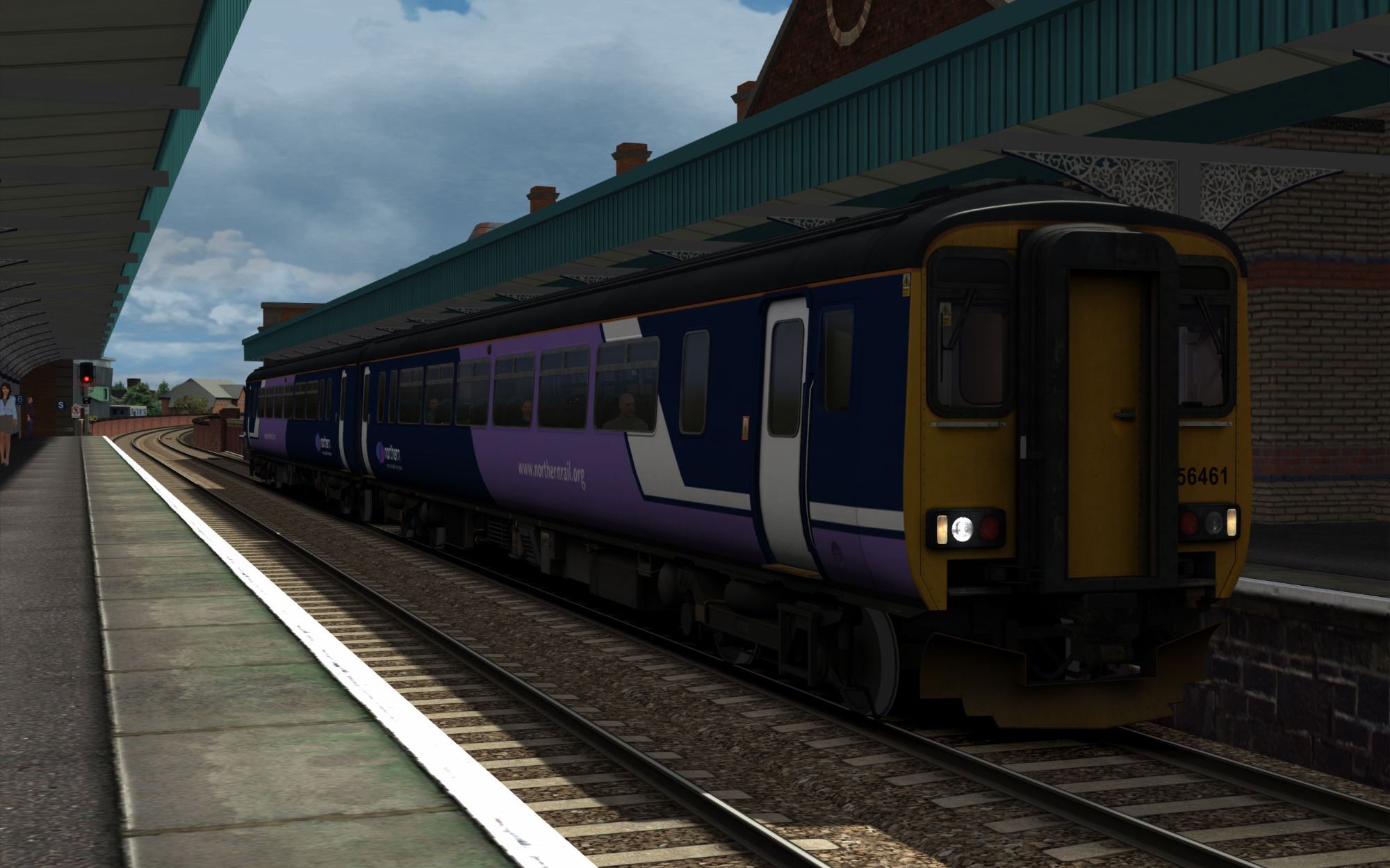 Train Simulator: Class 156 DMU Repaints
Here at DPSimulation we currently host several repaints of the Class 156 DMU, some of these can be seen in the pictures below. These repaints can be downloaded by clicking here.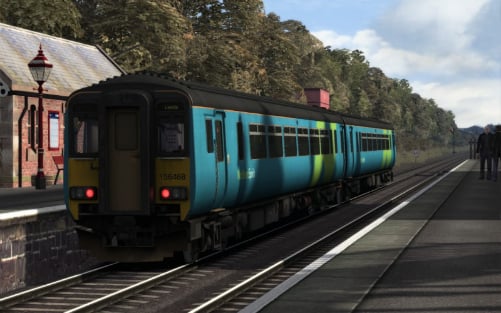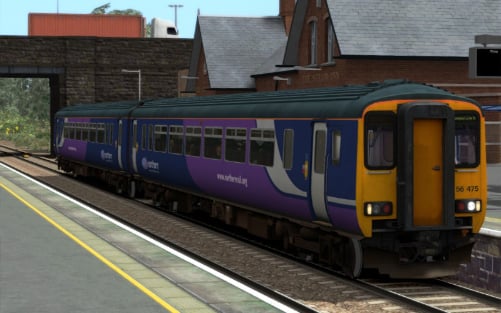 Do you have an interest in the history of the Class 156 DMU? Our friends over at Train Testing have an excellent archive of images and information regarding the test programme undertaken before the units entered service. Click here to take a look. Images used with the kind permission of Dave Coxon.