Train Simulator: Class 60 Advanced
The Class 60 was the last mainline diesel locomotive built in the UK and Class 60s are still giving sterling service hauling heavy freight.
Joining the other Advanced locomotives in our range, the Class 60 employs extensive ActivScript technology to provide many realistic and accurate operations exclusive to Just Trains add-ons. Thanks to ActivScript technology, the Advanced range provides immersive features such as advanced operating controls, realistic systems and authentic sounds.
If you just want to jump into the cab and use the TS2014 HUD controls, we have supplied an easy-to-use Switcher tool to allow you to swap quickly and easily between the simple HUD controls and operating the Advanced controls directly in the cab.
A set of popular liveries is included and also six exciting custom and Free Roam scenarios, some of which require additional routes.
The Class 60 Advanced comes with a set of Just Trains Mk1 coaches with passenger view and leaking steam heating effect when used with a steam loco such as the Just Trains Standard 4MT Advanced.
Includes:
Dynamic exhaust - dense smoke at start-up; colour and density varies with engine load and temperature
Variable-speed, independent left and right rain-clearing wipers which work with TS2014 rain effects
Sander visual effects
Working cab, clipboard and instrument lights
Individual horn tones
Realistic air brake controls with centre return (when controlled from keyboard)
Working train length button
Auto Slow Speed Control to select a slow speed of 0.5MPH, 1MPH, or 2.7MPH. Locomotive will accelerate/decelerate automatically to hold the set speed.
Operational Slow speedometer
Driver's key (must be inserted before reverser can be moved)
AWS/DSD self-test
Enhanced cab detail and texturing
Custom couplings
Custom driver model
Custom bogie and coupling sounds
Electronic power control system regulates traction motor current and engine RPM
After emergency brake application due to acknowledging an AWS or DSD alert, there is a 105-second timer before the brakes can be released again
Brake pressure reaction times and indications react to the amount of rolling stock connected to the locomotive.

Armstrong Powerhouse Class 60 Sound Pack Pro
Armstrong Powerhouse also sell a pro sound pack for the Class 60 'Advanced' pack. These sound packs typically provide an enhanced experience to the sound quality from what is available in the original pack. Click here to visit the product page at Armstrong Powerhouse.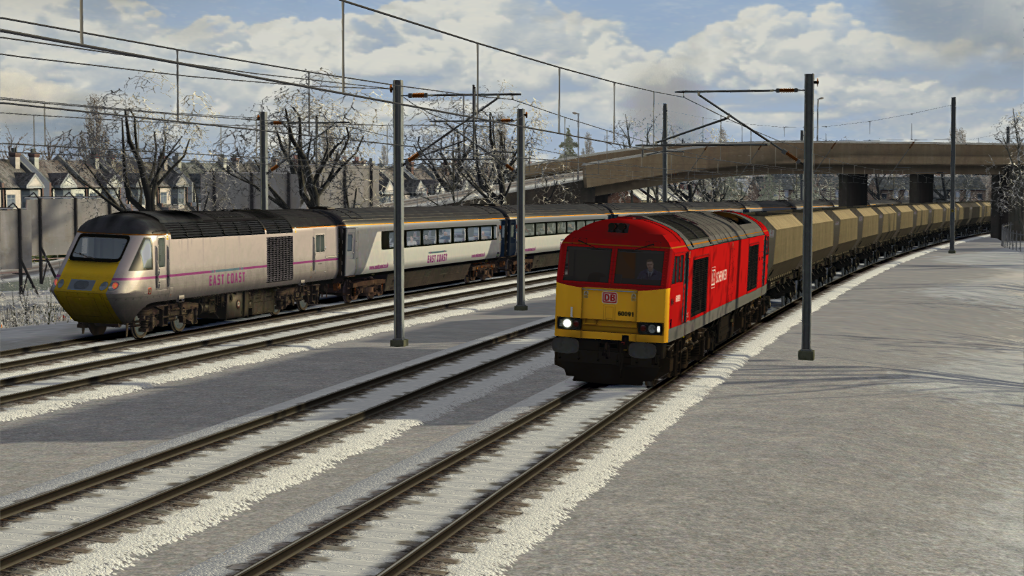 Do you have an interest in the history of the Class 60? Our friends over at Train Testing have an excellent archive of images and information regarding the test programme undertaken before the train entered service. Click here to take a look. Images used with the kind permission of Dave Coxon.