NS GBS Wagon - ChrisTrains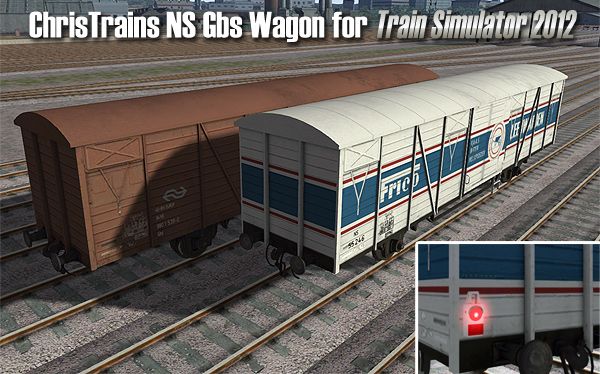 A basic Gbs goods / freight wagon. Designed to work with ChrisTrains rolling stock but should work with any other rolling stock in the game.
Includes:
Full custom model, but uses the Railworks generic wagon sounds.
Comes in two colour schemes - simple brown and a white Frico wagon.
Uses smart scripting to place a flashing red light on the last wagon in a consist.
Comes with a simple scenario on the TestTrak to quickly show off the wagons.
Can be used in your own scenarios.