Train Simulator: Class 390 EMU
The Class 390 is a modern classic, and you can experience the speed of this powerful tilting express train from the driver's seat in Train Simulator.
The Class 390 is one of the fastest electric multiple units operating in Britain. The set can reach 140 mph, whilst featuring tilting train technology to allow higher speeds around bends. At present, the Class 390 operates along the West Coast Main Line and is well-known to commuters and railfans alike for its sleek looks and high performance. In 2006 a Class 390 set a new speed record along the West Coast Main Line, completing the 401-mile trip from London to Glasgow in 3 hours and 55 minutes, and in usual operation the sets will run up to 125mph where track conditions allow. The Class 390 for Train Simulator recreates the smooth high performance well-known to drivers on the West Coast Main Line, and features a realistic tilting function which mimics the action of the real thing.
Includes:
Driving Motor Second Open
Motor Second Open
Pantograph Trailer Second Restaurant / Mini Buffet
Motor Second Open
Trailer Second Open
Motor First Open
Pantograph Trailer First Open
Motor First Open Disabled
Driving Motor Restaurant First Open
Train Simulator: Class 390 Virgin Trains Reskin
Here at DPSimulation we host a free Virgin Trains repaint of this older version of the Class 390 EMU. To view and download this repaint, click here.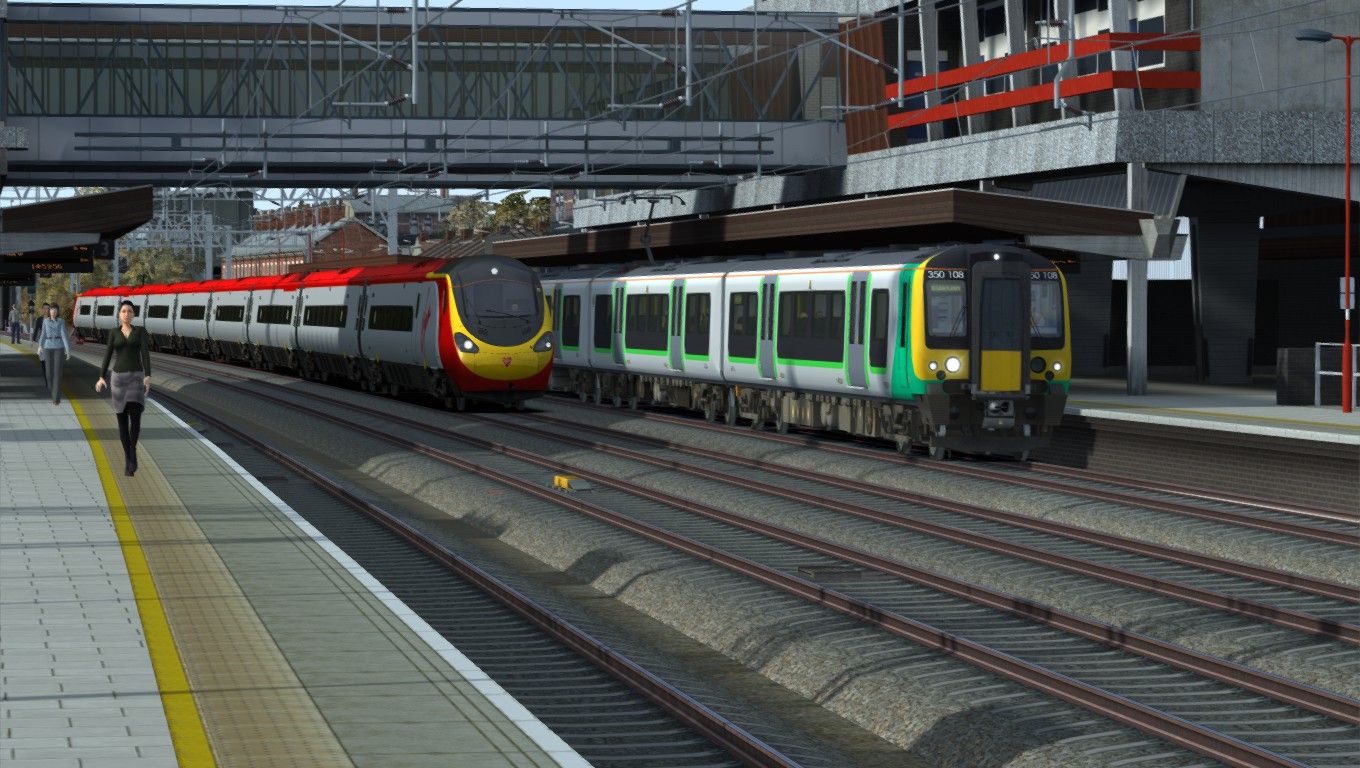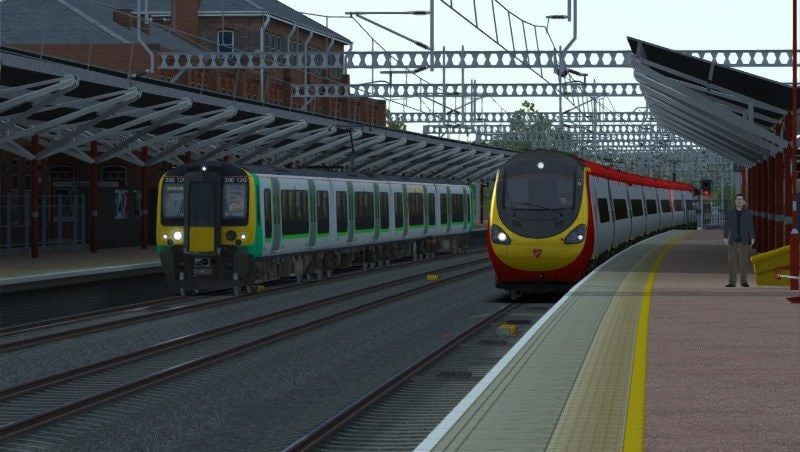 Do you have an interest in the history of the Class 390 'Pendolino'? Our friends over at Train Testing have an excellent archive of images and information regarding the test programme undertaken before the train entered service. Click here to take a look. Images used with the kind permission of Dave Coxon.