[DPS] 1V58 - 0900 Glasgow Central to Penzance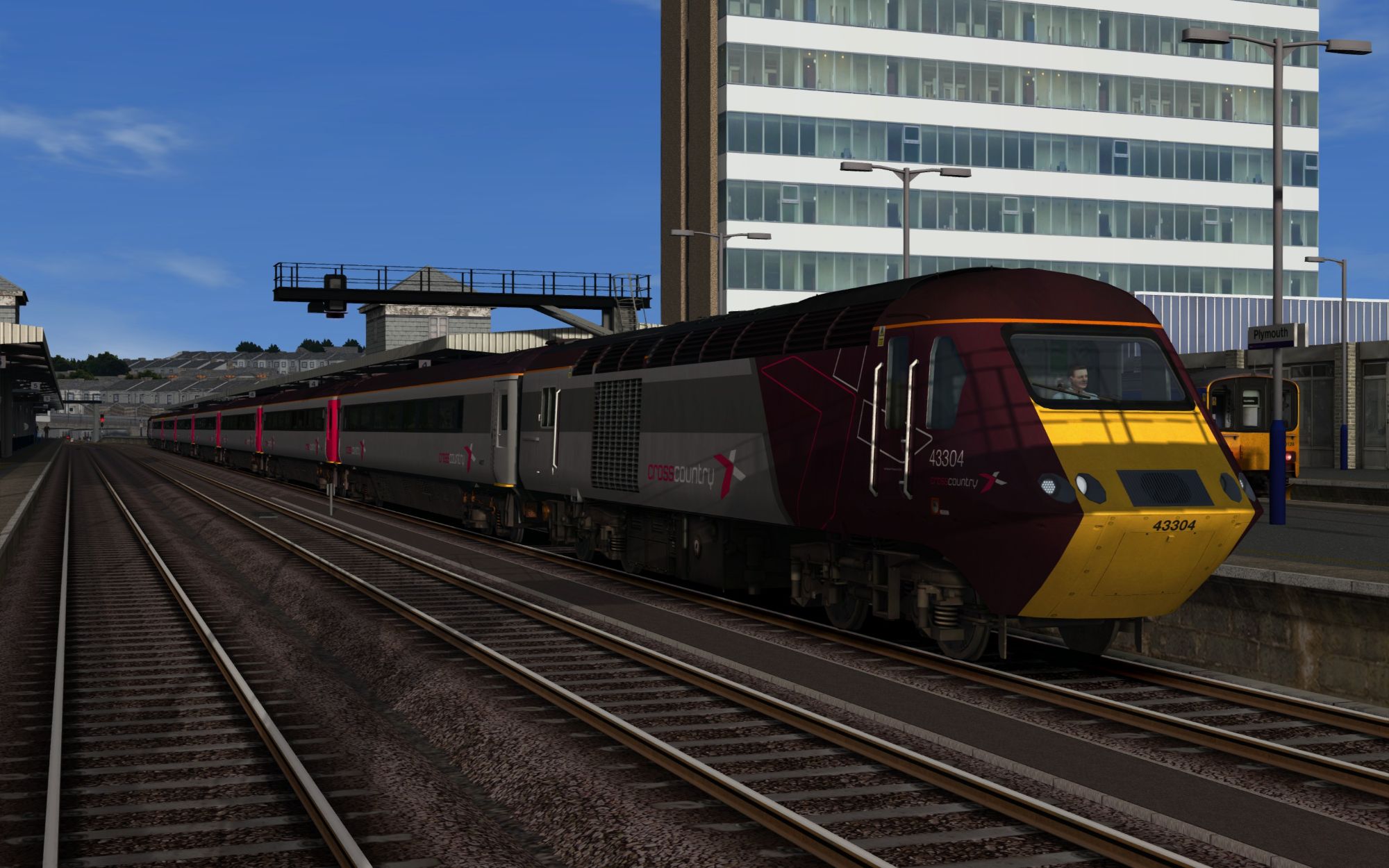 Route: Cornish Main Line
Traction: Class 43 HST - CrossCountry Trains
Year: 2017
Duration: 100 Minutes Approx
This evening you are in charge of a CrossCountry trains service from Glasgow Central to Penzance using a CrossCountry liveried High Speed Train. You will drive the final leg from Plymouth to Penzance.
Starting at Plymouth and running around 25 minutes late, first release the doors to allow passengers to board. You will then call at Liskeard, Bodmin Parkway, Par, St Austell, Truro, Redruth, Camborne, St Erth and finally Penzance where your scheduled arrival time is 20:52. Although you are extremely unlikely to arrive on time, you should be able to take a fair chunk out of your current late running.
This scenario has only been tested on the Steam version of the Cornish Main Line route although it should work fine if you have bought the route directly from Just Trains.
The Cornish Main Line by it's very nature is a fairly quiet route and even more so at this time of the evening. You should therefore not expect to see busy traffic. This and other scenarios I have created for this route are merely a way of driving different traction on real timetabled services and in this case provides a great opportunity to observe the sunset!
During the course of the scenario you will notice the ETA times don't match the schedule you are keeping, feel free to ignore these. Also, on the approach to Penzance there is a chance that signal PZ3 is stuck at red, you can just press TAB to pass this signal at line speed.
Any requirements above denoted with a * symbol are not strict requirements to the critical running of this scenario. If you do not have them you will be missing various freight consists in yards and the Night Riviera service awaiting departure from Penzance.
The vast majority of downloadable content on this site comes in the form of a compressed file and will need to be unpacked with an archiving program, we recommend 7-Zip which is completely free and can be downloaded from here.
All scenarios at DPSimulation are fully tested before release and will generally work fine. Due to the complex nature of Train Simulator and the fact that none of of us have the same installation, problems can occur. Also note that over time some of the listed requirements may be discontinued by their respective authors.