[DPS] 1Z37 - 0547 Portsmouth Harbour to Penzance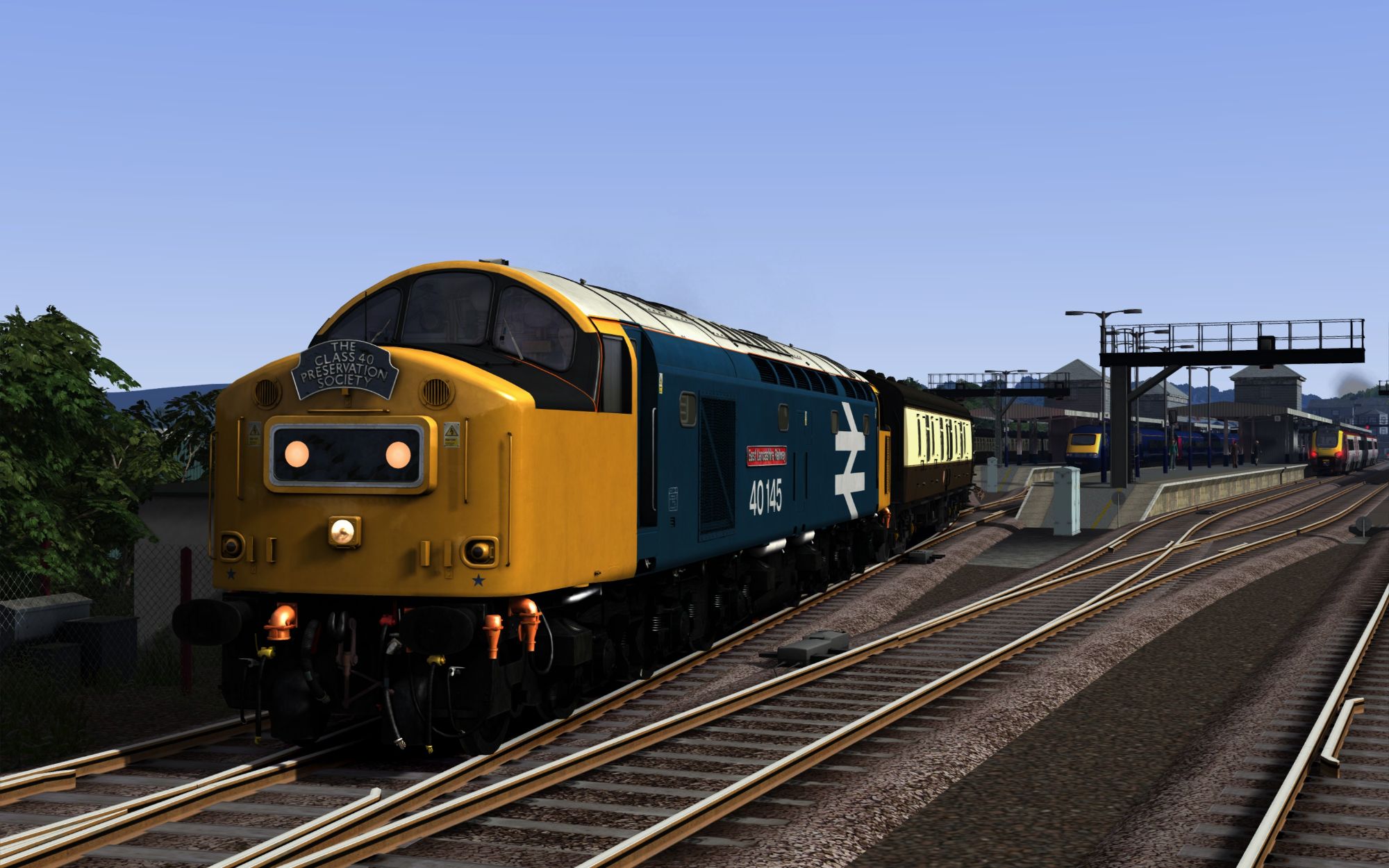 Route: Cornish Main Line
Traction: Class 40 '40145' - BR Large Logo
Year: 2009
Duration: 130 Minutes Approx
Today you are in charge of the Cornish Explorer railtour from Portsmouth Harbour to Penzance using preserved Class 40 locomotive 40145 and a rake of 10 coaches. You will drive the final leg of the outbound tour from Plymouth to Penzance.
Starting at Plymouth, first release your doors to allow those on board a quick photo opportunity before awaiting your departure time of 11:34. You will then make short stops at Par and Truro to allow passengers intending to visit local attractions to disembark before proceeding to Penzance.
This scenario has only been tested on the Steam version of the Cornish Main Line route although it should work fine if you have bought the route directly from Just Trains.
The Cornish Main Line by it's very nature is a fairly quiet route and you should therefore not expect to see busy traffic. This and other scenarios I have created for this route are merely a way of driving different traction on real timetabled services and in this case provides a great opportunity to drive this railtour over the challenging gradients.
Although this is based on a real railtour, I have used only the coaches provided with the 40145 pack. The original railtour used various different types of coaches and liveries and I have avoided doing this simply to keep the requirements down. I have also used the HUD version of the locomotive in order to make the scenario accessible to all users, you are welcome to swap it with the advanced version should you wish to do so.
Visit the Class 40 Preservation Society by clicking here.
The vast majority of downloadable content on this site comes in the form of a compressed file and will need to be unpacked with an archiving program, we recommend 7-Zip which is completely free and can be downloaded from here.
All scenarios at DPSimulation are fully tested before release and will generally work fine. Due to the complex nature of Train Simulator and the fact that none of of us have the same installation, problems can occur. Also note that over time some of the listed requirements may be discontinued by their respective authors.