[DPS] 5F07 - 0510 Wimbledon Park to Woking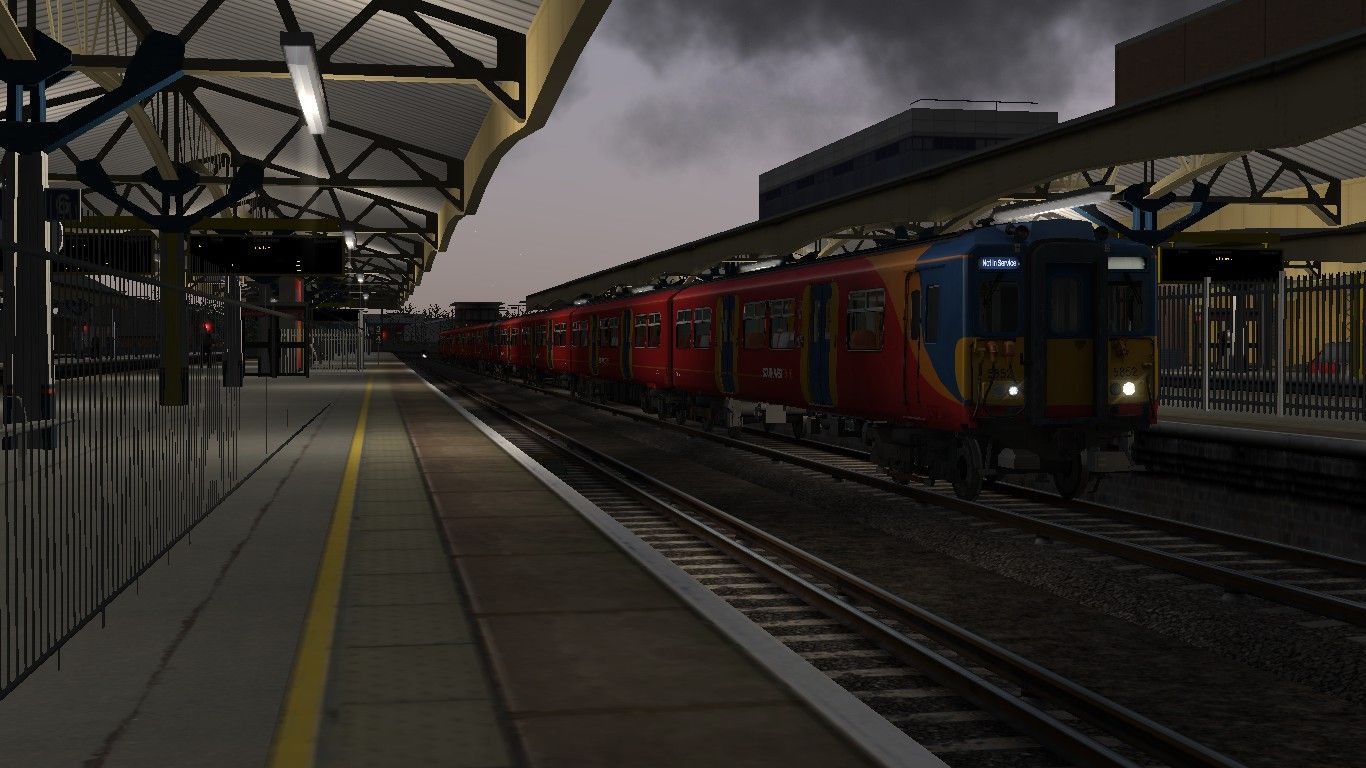 Route: London Waterloo to Portsmouth
Traction: Class 455 EMU - South West Trains
Year: 2014
Duration: 20 Minutes Approx
This morning you are in charge of a South West Trains empty stock working from Wimbledon Park Depot to Woking using an 8-car 455 EMU.
Starting at Wimbledon Park Depot you are currently awaiting the road out of the sidings. Once given the signal to proceed you will head to Woking where the train is then scheduled to form a service back to London Waterloo.
Due to your service being an empty stock working, you are not classed as a priority service and restrictive signals can be expected. That said, it is very early in the morning and traffic should be fairly quiet.
The vast majority of downloadable content on this site comes in the form of a compressed file and will need to be unpacked with an archiving program, we recommend 7-Zip which is completely free and can be downloaded from here.
All scenarios at DPSimulation are fully tested before release and will generally work fine. Due to the complex nature of Train Simulator and the fact that none of of us have the same installation, problems can occur. Also note that over time some of the listed requirements may be discontinued by their respective authors.