Train Simulator: Armstrong Powerhouse Class 142
In assocation with Waggonz, Armstrong Powerhouse presents our first fully-featured rolling stock add-on; the Class 142 Diesel Multiple Unit. No detail has been left untouched and as you might expect for us, it pushes the boundaries of Train Simulator yet again.
Includes:
11 liveries
Original bench seats or Chapman high backed seats where appropriate
Original or LED headlights where appropriate
Detailed internal & external audio
Accurate physics approved by a real life driver
Cold start option with all power off
Working master key
Prototypical reverser function
AWS self-test
AWS audible outside when guard's (right-hand) window is open
Semi-functional compressor speed-up
Working DRA
Engine temperature linked to exhaust smoke, ignition starting time & audio
Independent driver and guard wipers
Dynamic passengers - passengers board and leave the train when the doors are open
Wheel slip / lock with in cab indicators, speedometer needle is affected appropriately
User-operable saloon lights
Driver and guard cab lights
Prototypical headlights with 5 position rotary switch
Working manual destination blind
Functional electronic destination display with correct route numbers
Guard/driver buzzer
Operable sun blinds
Opening cab windows
TSX headlight and rain effects
Realistic numbers for each livery
6 Scenarios for various routes
'Quick Drive' consists
Train Simulator: Armstrong Powerhouse Class 142 Repaints
Here at DPSimulation we currently host repaints of the Class 142 DMU, some of these can be seen in the pictures below. To download these repaints please click here.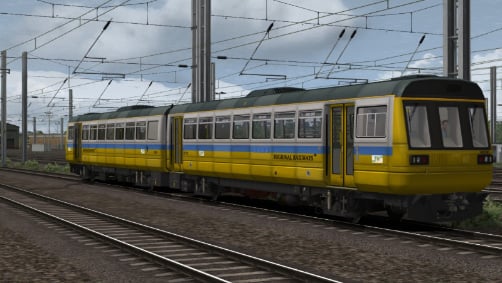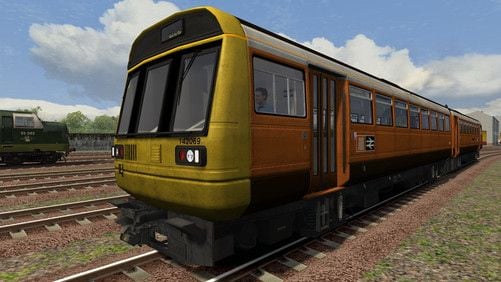 Do you have an interest in the history of the Class 142 DMU? Our friends over at Train Testing have an excellent archive of images and information regarding the test programme undertaken before the units entered service. Click here to take a look. Images used with the kind permission of Dave Coxon.