Train Simulator: EWS Class 92
The dual voltage Class 92 electric locomotive is now available for Train Simulator in the privatised livery of English, Welsh & Scottish Railway (EWS) livery.
The Class was built by a consortium of Brush Traction and ABB Traction between 1993 and 1996 with the intention of running services through the Channel Tunnel between Britain and France. All locomotives were fitted with dual voltage operation to allow operation on either third rail 750v DC or overhead 25kV AC power, with most electrical systems duplicated to reduce the possibility of locomotive failure in the Channel Tunnel.
In total, 46 locomotives were built in the Class and shared a body shell with the Class 60, albeit with a modified front end. The locomotive was fitted with both rheostatic and regenerative braking, in addition to standard Westinghouse air brake equipment, and an electrical train bus was fitted to enable two locomotives to work in multiple formation, either double-heading or in push-pull formation with a Driving Van Trailer (DVT).
Post privatisation, the fleet was split between EWS, European Passenger Services, Eurostar (UK) and SNCF; the six locomotives retained by Eurostar were initially earmarked to head sleeper services through the Channel Tunnel, but this project was quickly abandoned.
The BR Class 92 for Train Simulator is available in former BR Railfreight grey livery with EWS overlay stickers to replicate the locomotive as it looked under EWS ownership. The locomotive features functioning dual voltage operation, vacuum circuit breaker to isolate power supply, PBL brake, variable wiper speed, pantograph up/down control, power mode selector and AWS. Also included are loaded and unloaded Megafret container wagons.
The locomotive is also Quick Drive compatible, giving you the freedom to drive the EWS Class 92 on any Quick Drive enabled route for Train Simulator, such as those available through Steam.
Includes:
BR Class 92 in English, Welsh & Scottish Railway (EWS) livery
Functioning dual voltage operation
Vacuum circuit breaker
PBL brake
Pantograph up/down control
Power mode selector
Loaded and unloaded Megafret container wagons.
Quick Drive compatible
3 scenarios for the West Coast Main Line North route, also available on Steam
Train Simulator: Class 92 Tutorial
Armstrong Powerhouse Class 92 Sound Pack
Armstrong Powerhouse also sell a sound pack for the Class 92 locomotive. These sound packs typically provide an enhanced experience to the sound quality from what is available in the original pack and in this case a range of brand new features and liveries are also included. Click here to visit the product page at Armstrong Powerhouse.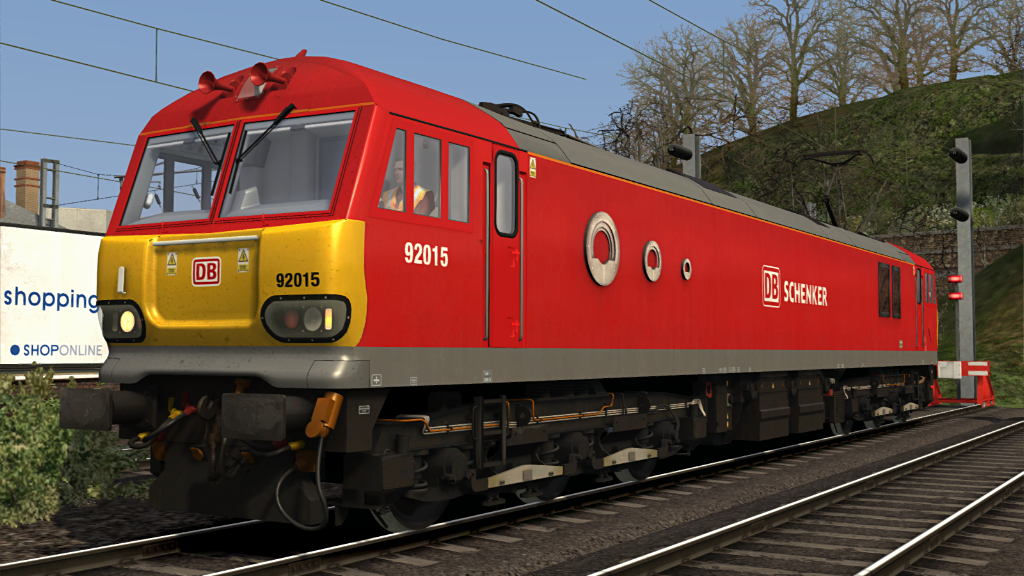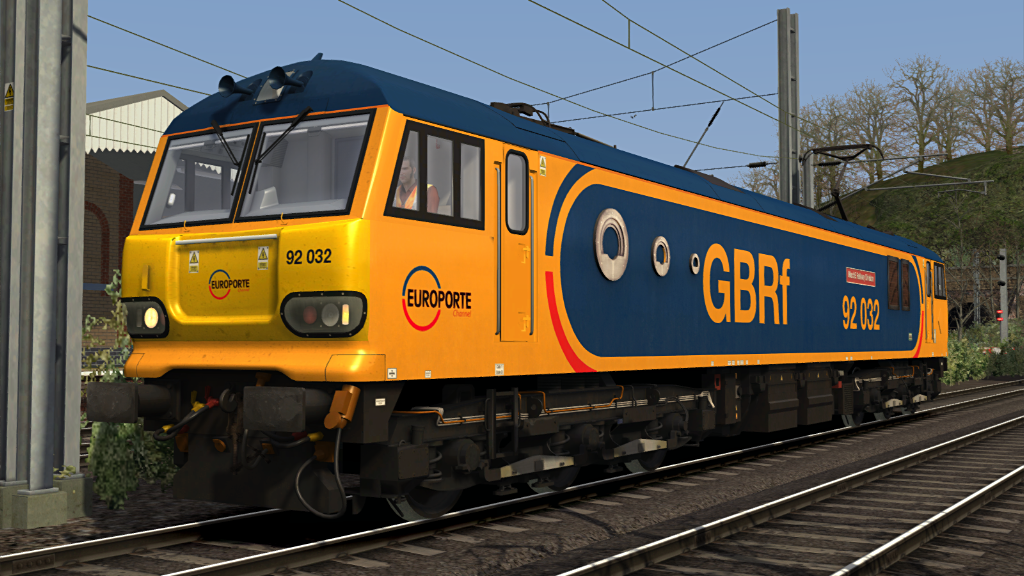 Train Simulator Class 92 Repaints
Our friends at Alan Thomson Sim host a Caledonian Sleeper repaint of the Class 92 locomotive. To visit this page at the Alan Thomson Sim website, click here.
Our friends at Vulcan Productions host a GBRf repaint of the Class 92 locomotive. To visit this page at the Vulcan Productions website, click here.
Do you have an interest in the history of the Class 92? Our friends over at Train Testing have an excellent archive of images and information regarding the test programme undertaken before the train entered service. Click here to take a look. Images used with the kind permission of Dave Coxon.