Classic Train Journeys of Ireland Drivers Eye View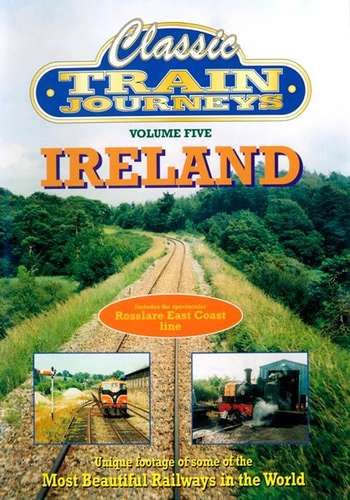 With cameras placed inside the driver's cab and in helicopters flying overhead, you get a privileged seat on this thrilling journey around the coasts, along the plains and through the mountains of the Emerald Isle.

Highlights include:
Rosslare to Dublin East Coast Line
Tullamore Steam Special
The Westport Line
Dublin to Sligo
The Cavan and Leitrim narrow gauge railway
The Lartigue Monorailway
Mallow to Tralee
Tralee and Blennerville Steam Railway
and much much more. So sit back and let the train take the strain and enjoy this magic carpet ride on some of the world's most beautiful railways.
Running Time: 65 Minutes