Devon Branches: Plymouth to Gunnislake & Newton Abbot to Paignton drivers eye view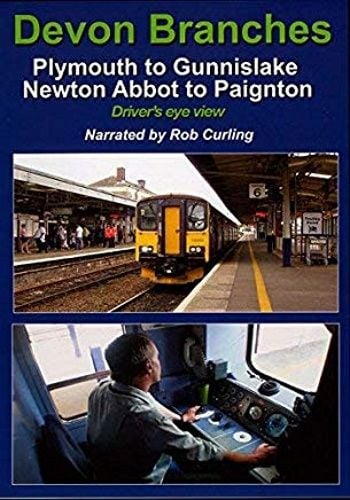 The 14¾ mile long Gunnislake branch is the stub of the former LSWR main line from Plymouth to Exeter. Beyond Plymouth, this surprisingly remote line follows the River Tamar for much of the way. At Bere Alston, our class 150 Sprinter reverses onto the former Callington Branch, which takes us over the Tamar on a classic 120 ft high 12 arch viaduct into Cornwall. The line has steep gradients, tight curves and severe speed restrictions.
For the Paignton branch we join a class 143 pacer at Newton Abbot. The 'Riviera Line' is a 7¼ mile long double track branch that takes in the popular holiday resorts of Torquay and Paignton.
Running Time: 67 Minutes