Grand Central: London To Sunderland drivers eye view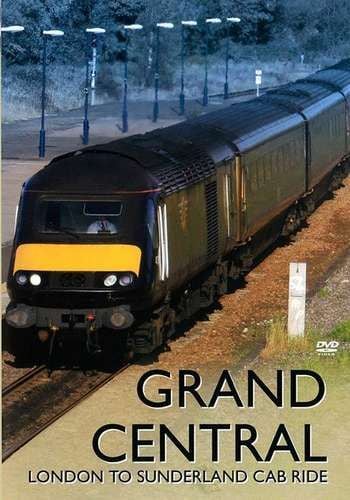 Jump into the cab of one of Grand Central's Valenta-powered High Speed Trains and experience the driver's eye view of the route between London and Sunderland.
This extraordinary rail journey was filmed onboard the 11.27 Kings Cross to Sunderland during the autumn of 2008. Calling at York, Thirsk, Northallerton, Eaglescliffe, Hartlepool and Sunderland we discover the many different landscapes and speeds this working line traverses. From the suburbs of London, through the open fens of Cambridgeshire to the Durham coast.
The train is formed with two class 43 power cars and 5 MkIII coaches (1 first class, 1 restaurant/buffet and 3 standard class trailers). Grand Central operates three such sets on this route, allowing for four trains in each direction per day. Pure engine room sounds are retained throughout to enhance the experience, whilst on-screen graphics point out features of interest en route.
Running Time: 204 Minutes