Heart of Wales: Swansea-Shrewsbury Drivers Eye View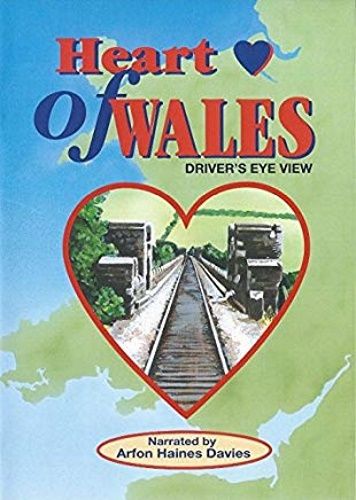 Driver's Eye View: Swansea to Shrewsbury via Llandrindod Wells, narrated by Arfon Haines Davies
The normal four hour journey has been condensed into a video of just one and a half hours of the most interesting and scenic sections. These include the departure from Swansea, the 1 in 52 climb up to Cockett tunnel and the reversal at Llanelli.
Nowadays the route is signalled entirely from Pantyffynnon Box, and here we see the line's last remaining semaphores. Our single car Class 153 unit then tackles the famous bank up to Sugar Loaf tunnel. We de-train at both Llanwrtyd and Llandrindod Wells for a brief look at these typical spa towns.
Finally, at Craven Arms, we join the former LNWR/GWR joint line from Hereford for the semaphore-signalled run into Shrewsbury.
Running Time: 93 Minutes