Midland Mainline - London St Pancras to Sheffield Drivers Eye View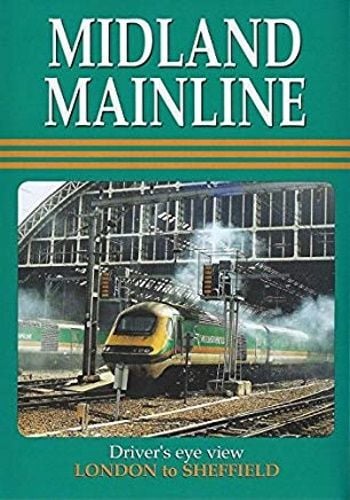 Driver's Eye View: London St Pancras to Sheffield
Filmed from the cab of a High Speed Train, St Pancras station was filmed just before the overhead wires were taken down prior to the rebuilding of the terminus to handle channel tunnel trains in 2007. The famous gasometers have also since been removed.
The first 50 miles of the Midland main line are under the wires of Thameslink as far as Bedford. Stations passed include Elstree, St Albans and Luton. Then Sharnbrook, Desborough and Kibworth summits follow in quick succession, these banks infamous in steam days.
Nowadays the first stop is Leicester - a distance of 100 miles! A change of scene as we head north from Derby through the delightful Peak district stopping at Chesterfield and terminating at Sheffield. As usual, numerous trackside shots show the train tearing past the camera with stereo sound to match.
Narrated by David McEwan. Written by Peter Middleton.
Running Time: 99 minutes