The Berks & Hants Drivers Eye View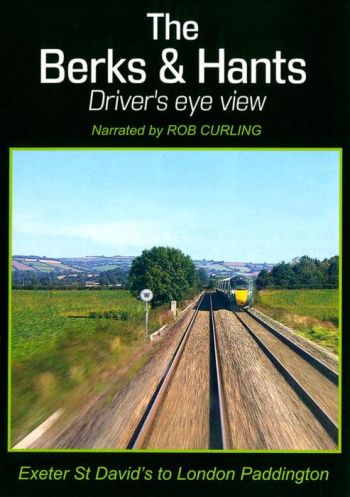 We join a brand new class 802 IET (Intercity Express Train) upon arrival at Exeter St David's station en route from Plymouth to London. Our train is formed of 10 coaches and calls at Tiverton Parkway and Taunton before branching off onto the so-called Berks and Hants route, a series of disparate lines connected together to form a shorter and more direct route from the South West to the Capital.
Our train runs non-stop for over 100 miles from Taunton to Reading, only then do we join the original GWR main line into London, having switched from diesel to electric power and travelling at speeds of up to 125 miles per hour.
This cross-country scenic line was filmed during the summer of 2019. There's a great deal of interesting history to the route, only opened as a through line in 1906 with the completion of the last section of new track from Cogload Junction to Castle Cary.
Now is your chance to see this sinuous line as the driver does.
Narrated by Rob Curling
Running Time: 125 Minutes