The Royal Scot: London Euston to Glasgow Central Drivers Eye View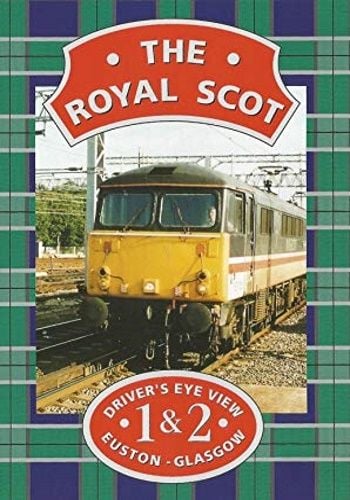 Driver's Eye View: London Euston to Glasgow Central Narrated by Fred Dinenage
Britain's West Coast Main Line viewed from the driving cab of the former InterCity's crack express from London to Glasgow -all on one DVD!
Part one covers the leg from Euston to Preston, scheduled to run non-stop at a maximum speed of 110 mph behind a classic class 87 electric loco. The route takes us via Watford Junction, Milton Keynes, Rugby, Stafford and Crewe. Due to a broken rail the train takes an unscheduled diversion onto the slow line for a few miles north of Watford.
Part two covers the second leg of the 401 mile journey to Glasgow Central, running via Lancaster, Carnforth, Oxenholme, Penrith, Carlisle, Lockerbie, and Carstairs. Our class 87 manages to maintain a speed of 90 mph over the legendary 1 in 75 banks up to Shap and Beattock summits - an achievement that would have been unimaginable in steam days.
Running Time: 189 Minutes