Train Simulator: Class 91
The flagship locomotive for the East Coast Main Line, the Class 91, speeds into Train Simulator in its original InterCity Swallow livery, complete with Mk4 coaches and Driving Van Trailer.

The Class 91 was built as a development of the Advanced Passenger Train (APT) project, which was abandoned during the 1980s, and was introduced in 1988 with the overhead electrification of the East Coast Main Line; the first Class 91 to work a passenger service was on 3 March 1989 with a rake of Mk3 coaches and a converted Class 43 power car acting as a Driving Van Trailer (DVT).

The locomotive's body shells were built of an all-steel construction, and unusually were fitted with body mounted motors to reduce the unsprung mass and hence track wear at high speeds. Much of the engineering was derived from research and operational experience garnered during development of the APT.

Given the auxiliary name of InterCity 225, a nod to their designed operating speed of 225 km/h (140mph), the Class 91 exclusively works flagship high speed passenger services on the East Coast Main Line between London King's Cross and Edinburgh Waverley, leading a rake of nine Mk4 passenger coaches and a Mk4 DVT. Realistically, services only run at 125mph (201 km/h) due to the track infrastructure, but occasionally do reach their designed top speed to make up time.

The Class 91 for Train Simulator is available in InterCity Swallow livery as carried between 1988 and 1996, and features two fully working driving cabs, complete with DRA, AWS and vigilance device reset, and cruise control. The Mk4 DVT also includes a fully driveable cab, giving complete push-pull capabilities to the train. A full rake of nine Mk4 coaches in accompanying InterCity Swallow livery replicate the full InterCity 225 service, complete with passenger view.
Includes:
BR Class 91 in InterCity Swallow livery
Working 'sharp end' and 'blunt end' driving cabs in the Class 91
Working cab in Mk4 DVT
DRA, AWS and vigilance device reset, and cruise control
Full rake of Mk4 passenger coaches
Passenger view
Quick Drive compatible
3 Scenarios for the East Coast Main Line: London-Peterborough route, also available on Steam.
Train Simulator: Class 91 East Coast
When you purchase the Train Simulator: Class 91 pack you will also receive an additional East Coast livery. If you wish to use this livery in your own scenarios please note that it resides in a different folder structure at DTG/Class91Pack02.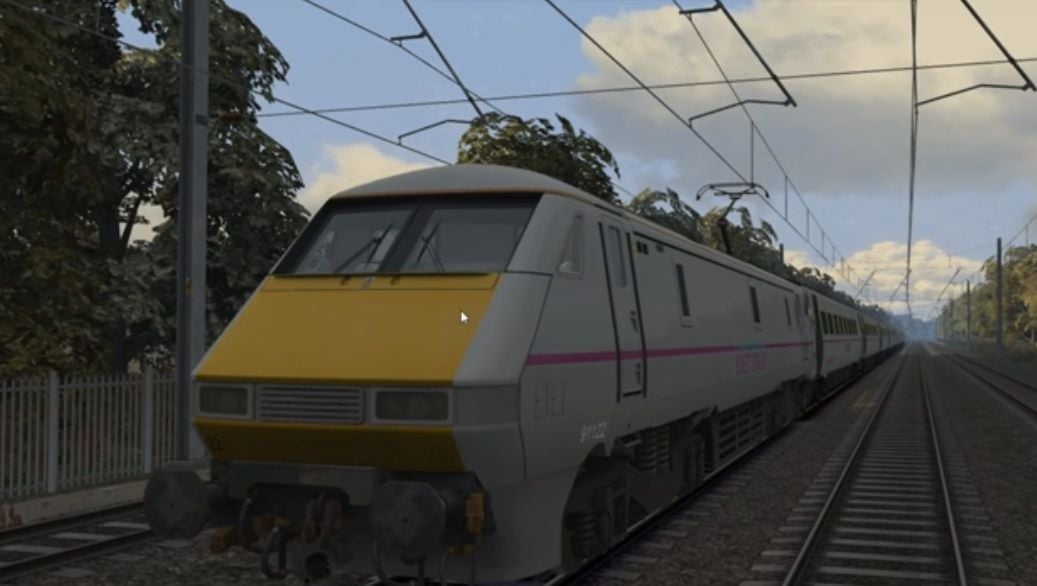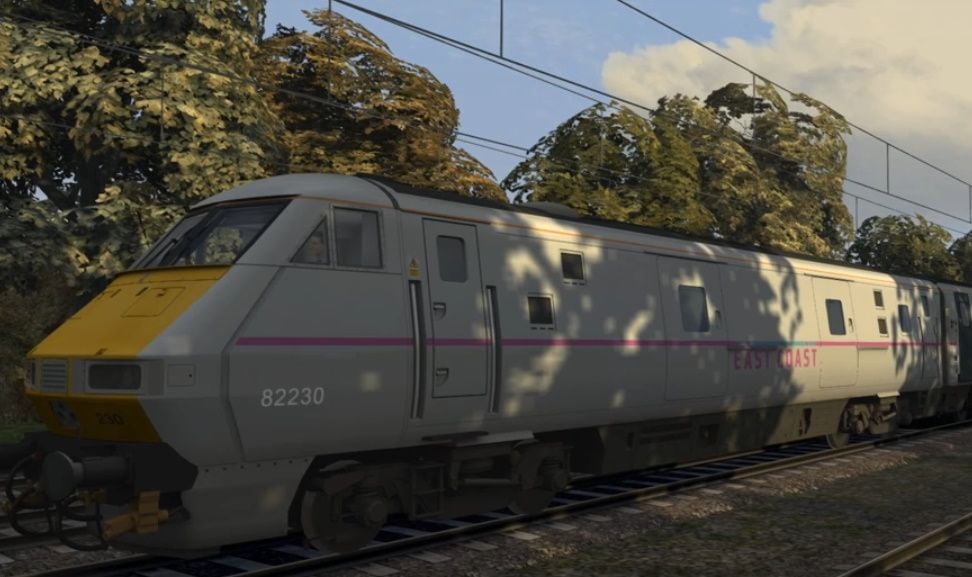 Train Simulator: Class 91 Enhancement Pack
Armstrong Powerhouse sell an enhancement pack for the Class 91 locomotive that includes 6 liveries along with a raft of improvements to sounds, physics and much more. Visit the product page at the Armstrong Powerhouse website by clicking here.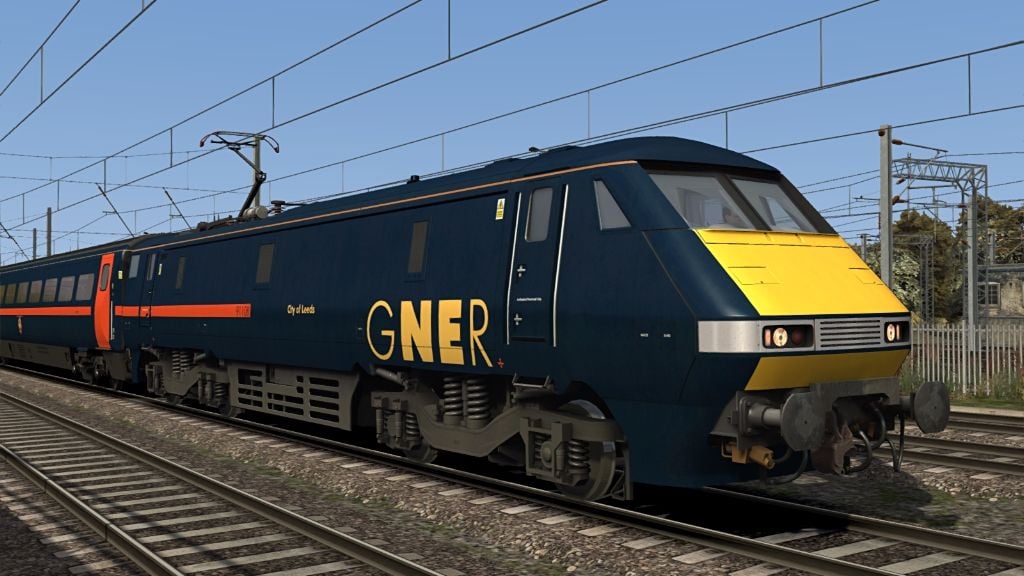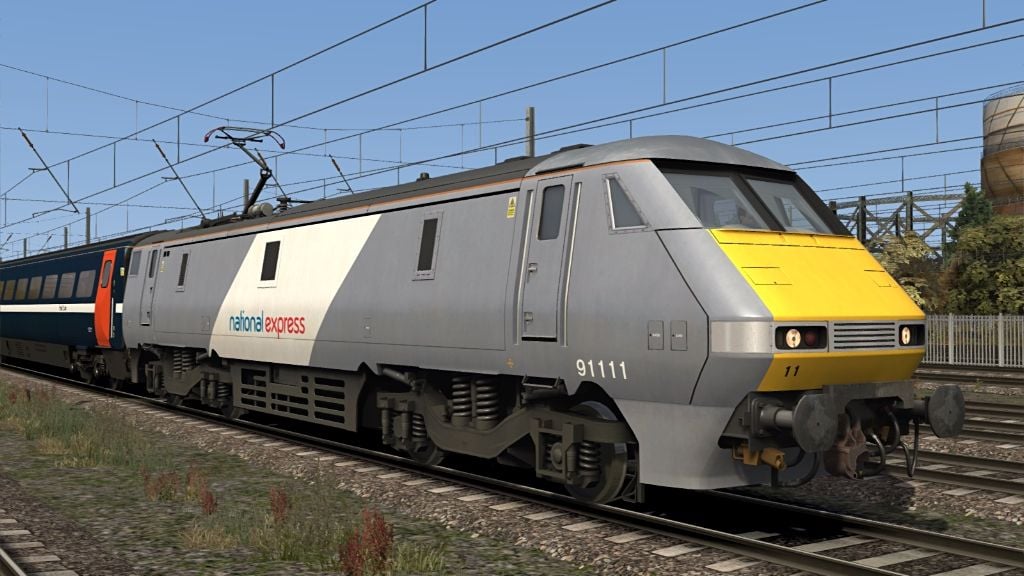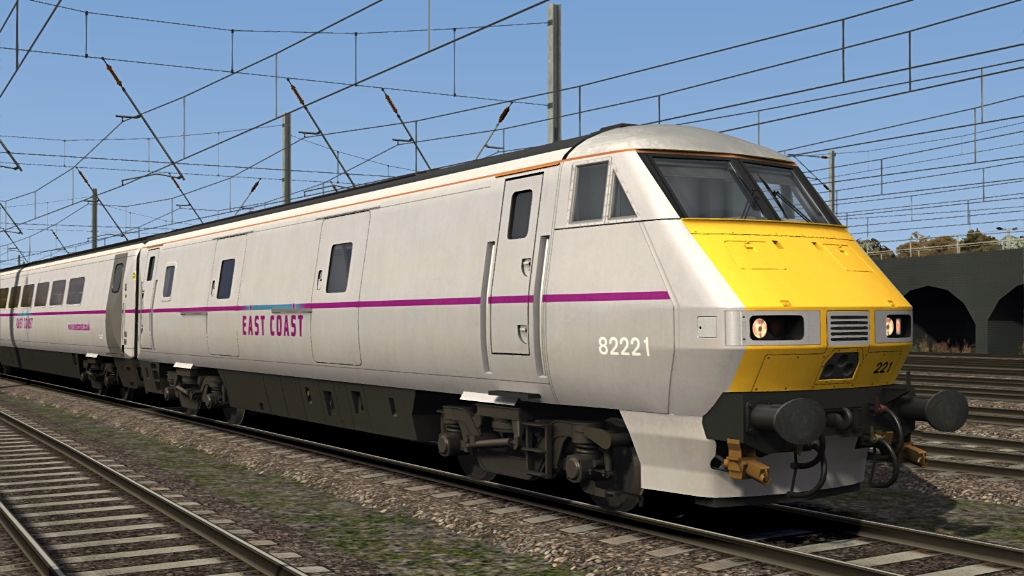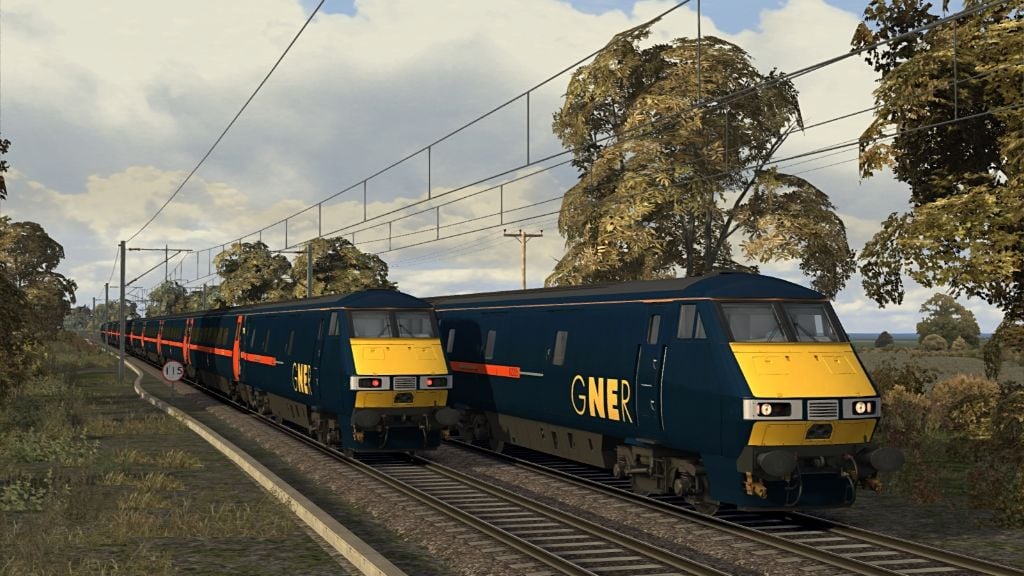 Train Simulator: Class 91 Virgin & LNER Reskin
Our friends at Alan Thomson Sim host a variety of Class 91 reskins, including a Class 91 LNER, Class 91 VTEC, Class 91 91111 'For the Fallen' and Class 91 91119 Intercity. To visit these pages at the Alan Thomson Sim website, click the images below.
Do you have an interest in the history of the Class 91? Our friends over at Train Testing have an excellent archive of images and information regarding the test programme undertaken before the train entered service. Click here to take a look. Images used with the kind permission of Dave Coxon.