Train Simulator: Portsmouth Direct Line
The Portsmouth Direct Line Expansion Pack is a recreation of the 49-mile railway line between Woking and Portsmouth Harbour via Guildford. Based on the line as it appeared between 2000 and the present day, this expansion pack includes the Class 450 electric multiple unit (a very familiar sight on the line) and faithful representations of all 16 stations along the route. The Portsmouth Direct Line runs through busy urban centres, suburbs and rural areas as it makes its way from Woking in Surrey across the North and South Downs to the historic naval town of Portsmouth on the South Coast.
The line was first begun in 1845, at which time the steep gradients of the Downs between Guildford and Petersfield proved a struggle for steam traction. Journey times improved with the electrification of the line in 1937, and by the late 2000s the third-rail 750-volt DC line was served predominantly by Class 444 and Class 450 EMUs. The Class 450 EMU included with the Portsmouth Direct Line is closely modeled on the real Siemens-built Class 450 'Desiro' units which entered service in 2003, and features accurate controls and sound effects, plus realistic details including matrix destination displays, independent left and right door controls and more.
Includes:
Portsmouth Direct Line 49-mile route from Woking to Portsmouth Harbour
Class 450 'Desiro' electric multiple unit (EMU)
10 Scenarios
Train Simulator: Portsmouth Direct Line London Waterloo
This route also now has an official standalone extension that has seen the original Portsmouth to Woking section of the line completely revamped along with an extension to London Waterloo, allowing scenarios to traverse the full Portsmouth to London route. To view more information about this route, click here.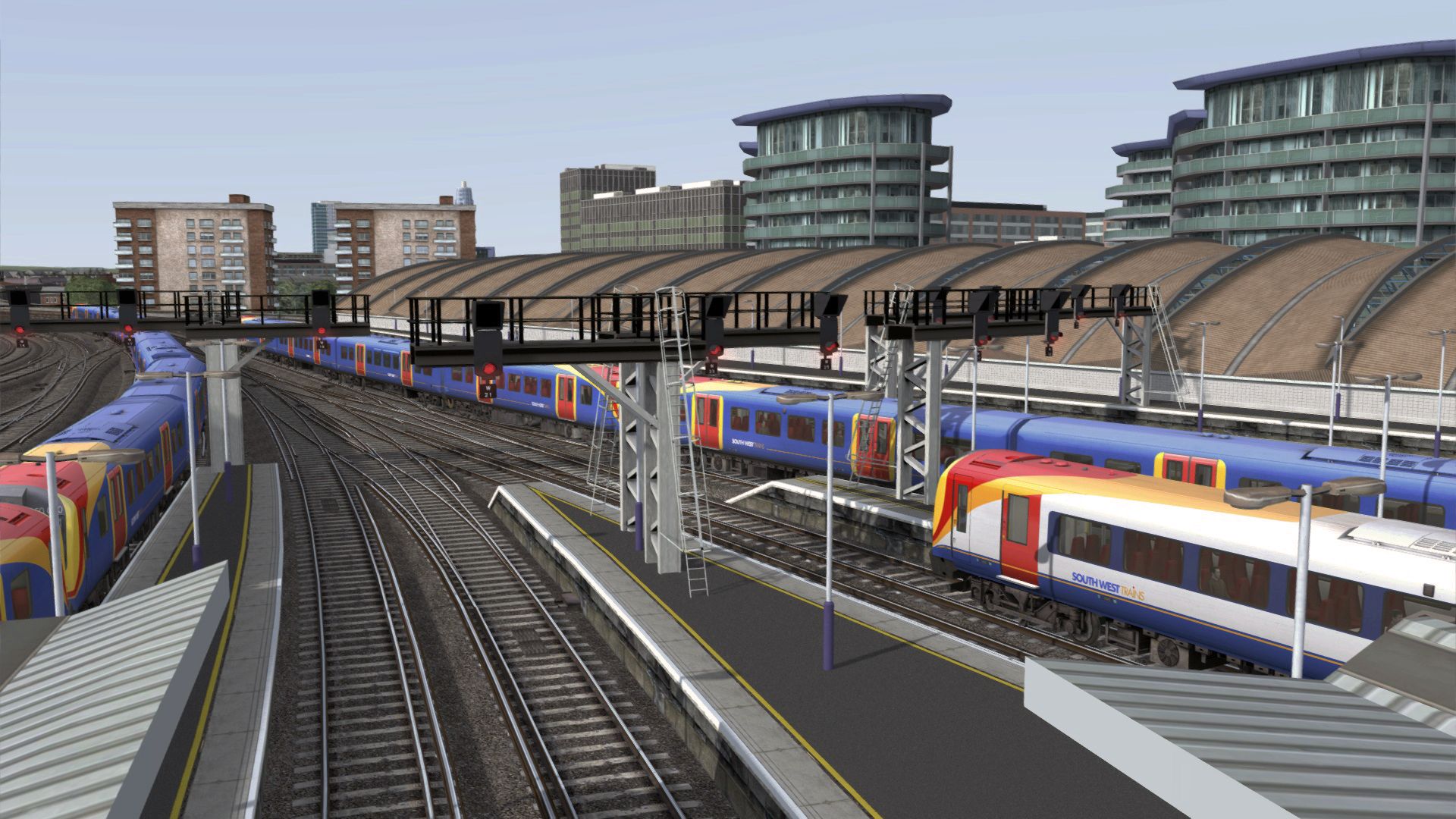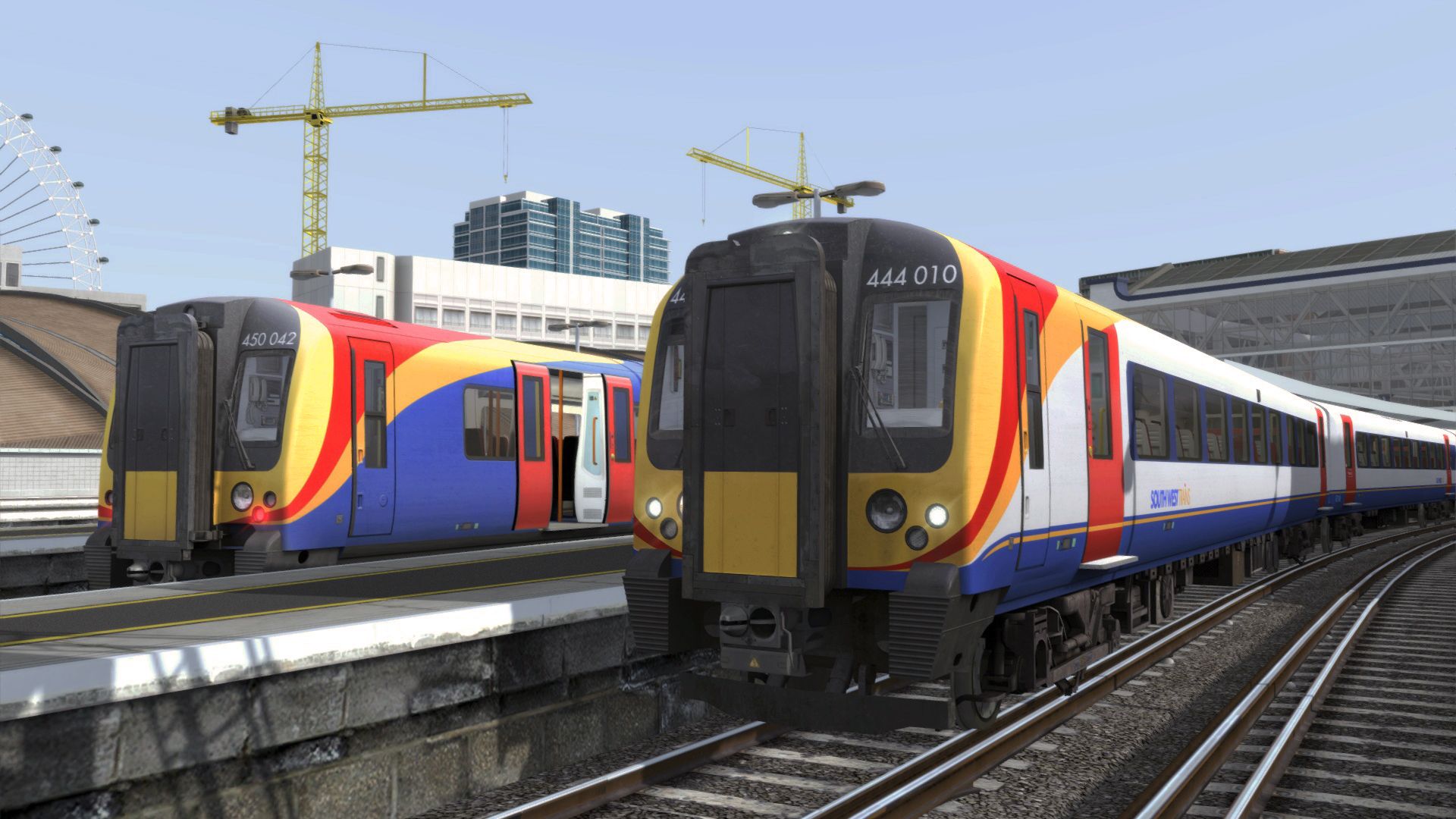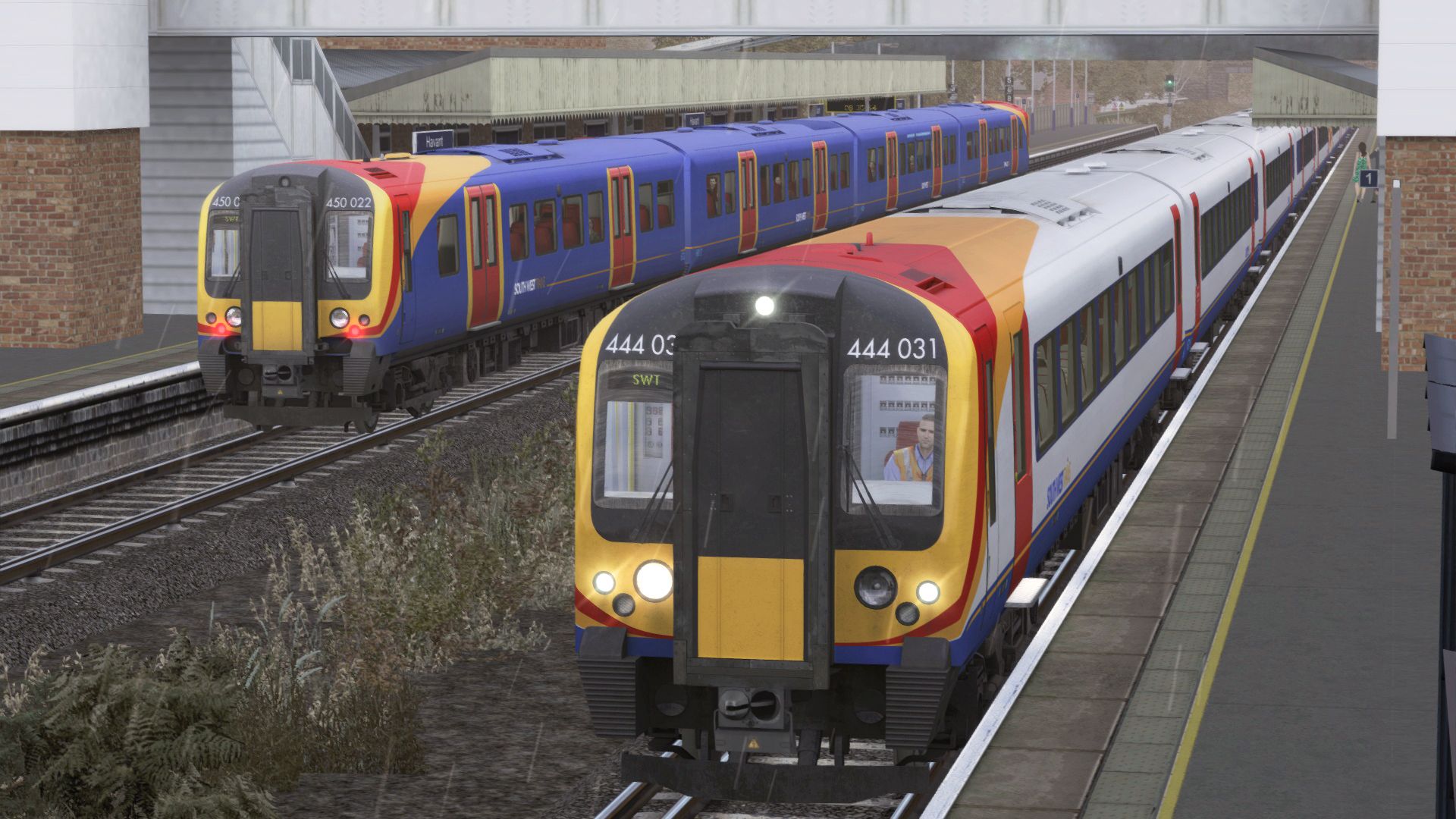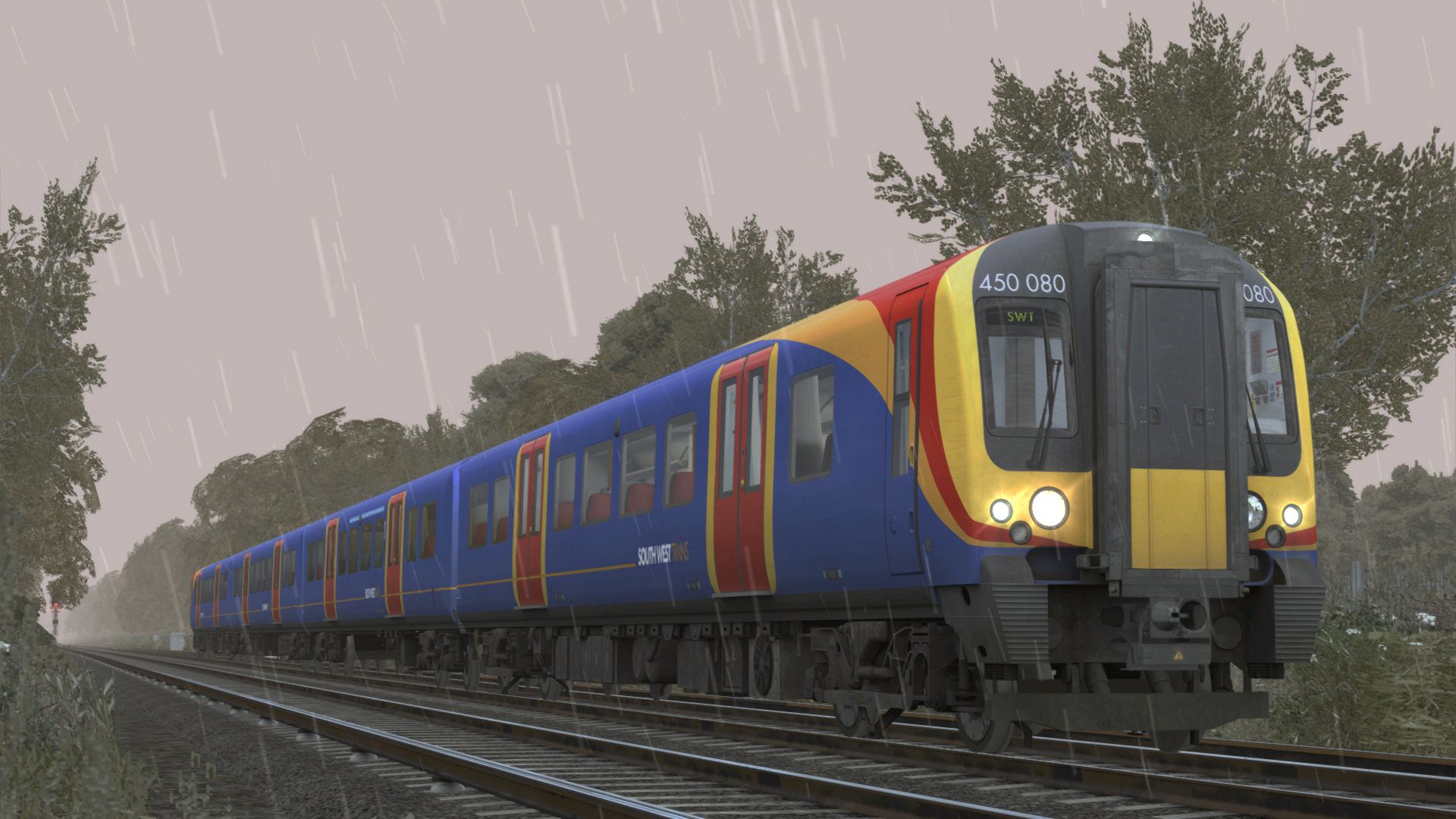 Portsmouth Direct Line Route Map
The map below represents a basic overview of the Portsmouth Direct Line route. To view and download a full sized copy of this map, click here.