[DPS] 1T55 - 0755 Kings Lynn to London Kings Cross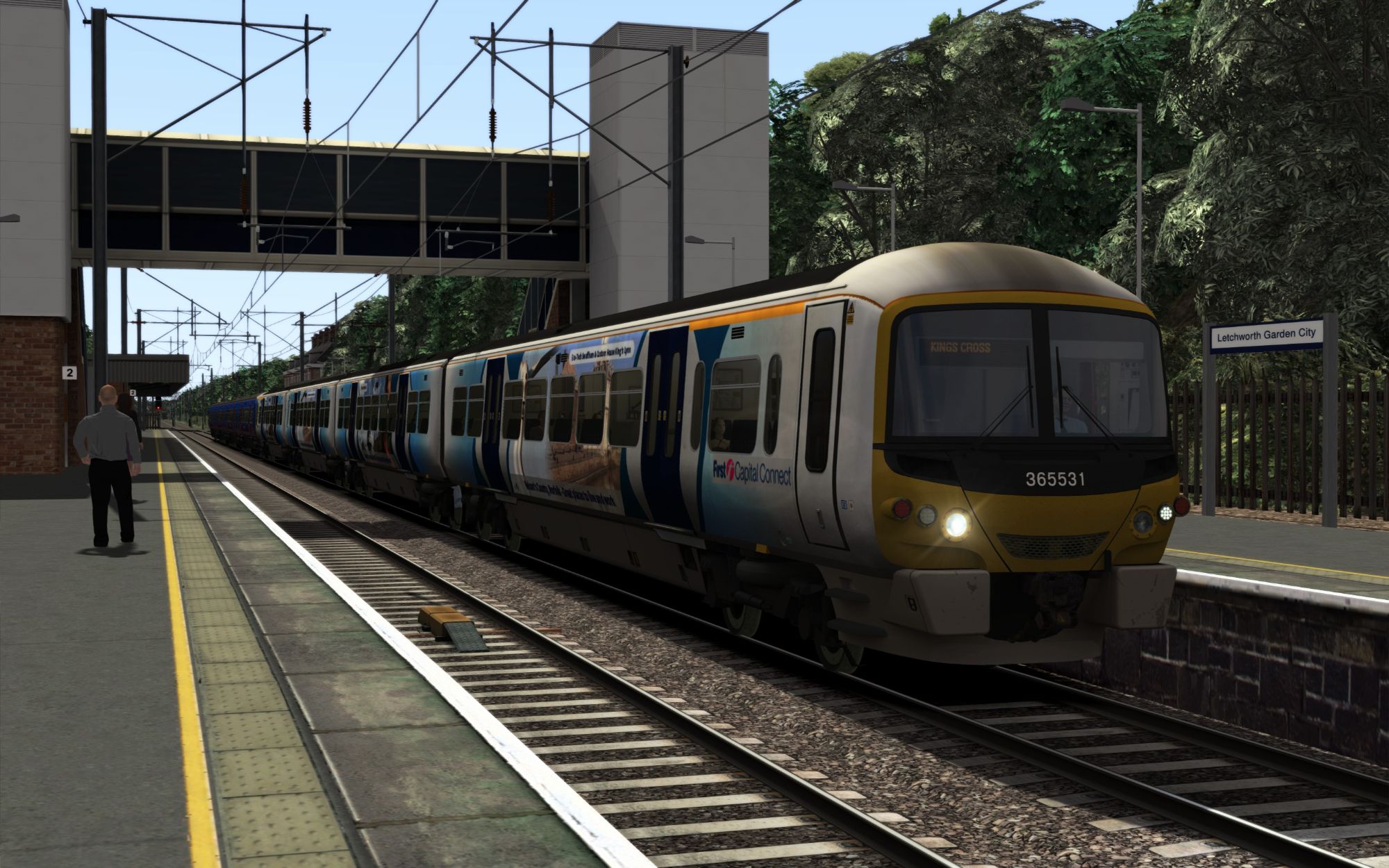 Route: East Coast Mainline - South
Traction: Class 365 EMU - First Capital Connect
Year: 2013
Duration: 40 Minutes Approx
This morning you are in charge of a First Capital Connect service from Kings Lynn to London Kings Cross using a Class 365 EMU in First Capital Connect livery. You will drive the section from Royston to London Kings Cross.
Starting at Royston, first release the doors to allow passengers to board before awaiting your departure time of 09:04. You will then call at Letchworth Garden City before running fast to London Kings Cross.
The scenario itself is fairly straightforward and as you will be pathed after the early morning Flying Scotsman service after Hitchin, this should give you a clear, fast run. The only thing to note is that the maximum of your service is 100mph.
This scenario also includes scenario specific station signs at Royston, Baldock, Ashwell & Morden and Letchworth Garden City. These were omitted from the route extension due to them being incompatible with the Steam Workshop.
*Please note that the East Coast Mainline – South route also has it's own requirements. These can be found on the East Coast Mainline – South route page at DPSimulation.
The vast majority of downloadable content on this site comes in the form of a compressed file and will need to be unpacked with an archiving program, we recommend 7-Zip which is completely free and can be downloaded from here.
All scenarios at DPSimulation are fully tested before release and will generally work fine. Due to the complex nature of Train Simulator and the fact that none of of us have the same installation, problems can occur. Also note that over time some of the listed requirements may be discontinued by their respective authors.