[DPS] 2L83 - 1950 Peterborough to Colchester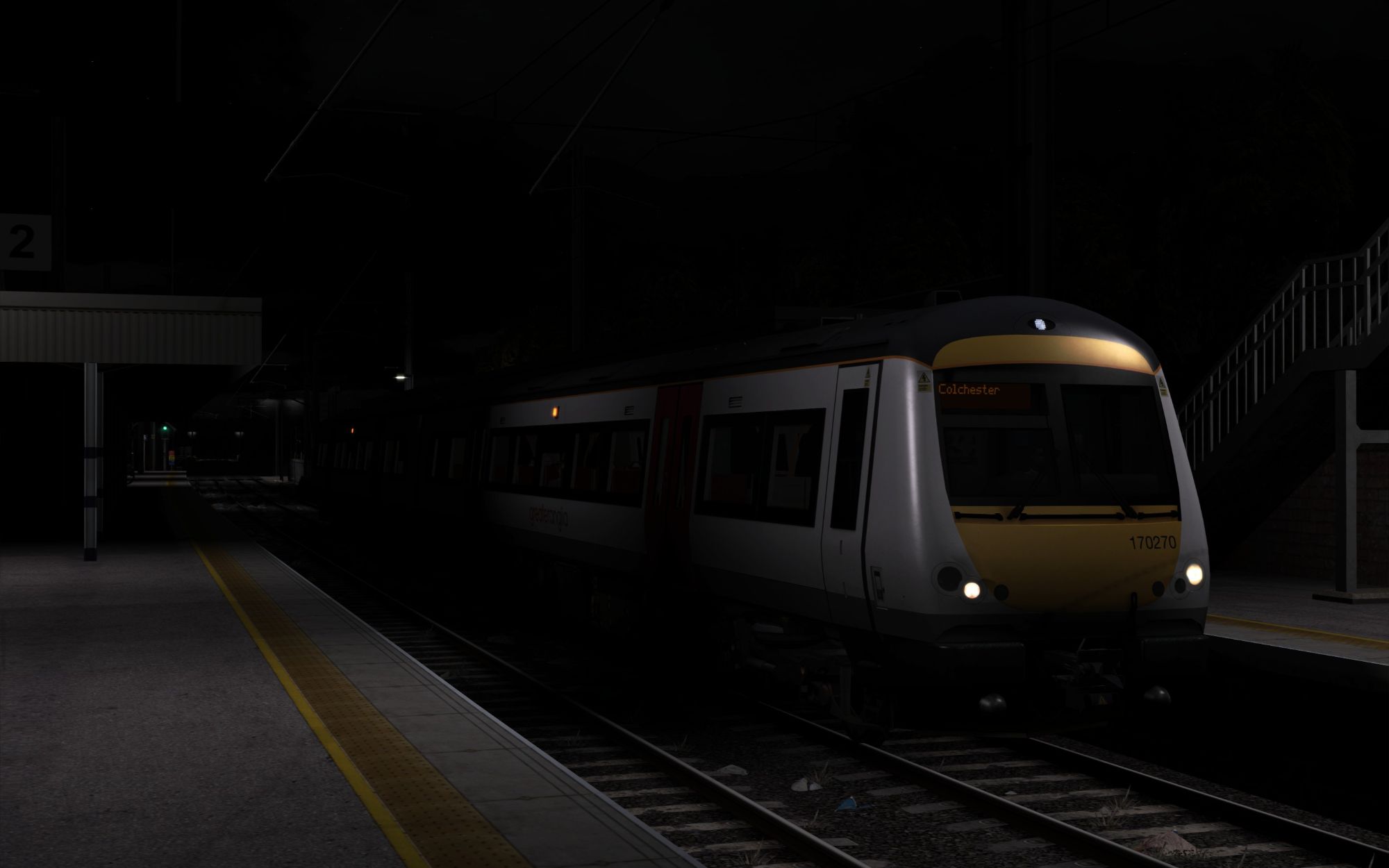 Route: Great Eastern Main Line
Traction: Class 170 DMU - Greater Anglia
Year: 2017
Duration: 35 Minutes Approx
Tonight you are in charge of a Greater Anglia service from Peterborough to Colchester using a Class 170 DMU. You will drive the final leg of the journey from Stowmarket to Colchester.
Starting at Stowmarket, first release your doors to allow passengers to board before awaiting your departure time of 21:14. You will then call at Ipswich, Manningtree and finally Colchester where your booked arrival time is 21:51.
As this is a late night run the area is fairly quiet and there are no issues expected but it is leaf fall season so beware of slipping. Please note that the maximum speed of your Class 170 DMU is 100mph.
Despite being numbered correctly, Greater Anglia Class 90 and DVT sets are showing the good old Kuju 43210 number. I'm not entirely sure, but I believe this could be something to do with how the number textures are displaying at night.
The vast majority of downloadable content on this site comes in the form of a compressed file and will need to be unpacked with an archiving program, we recommend 7-Zip which is completely free and can be downloaded from here.
All scenarios at DPSimulation are fully tested before release and will generally work fine. Due to the complex nature of Train Simulator and the fact that none of of us have the same installation, problems can occur. Also note that over time some of the listed requirements may be discontinued by their respective authors.