[DPS] 6M51 - 0955 Teigngrace to Chirk Kronospan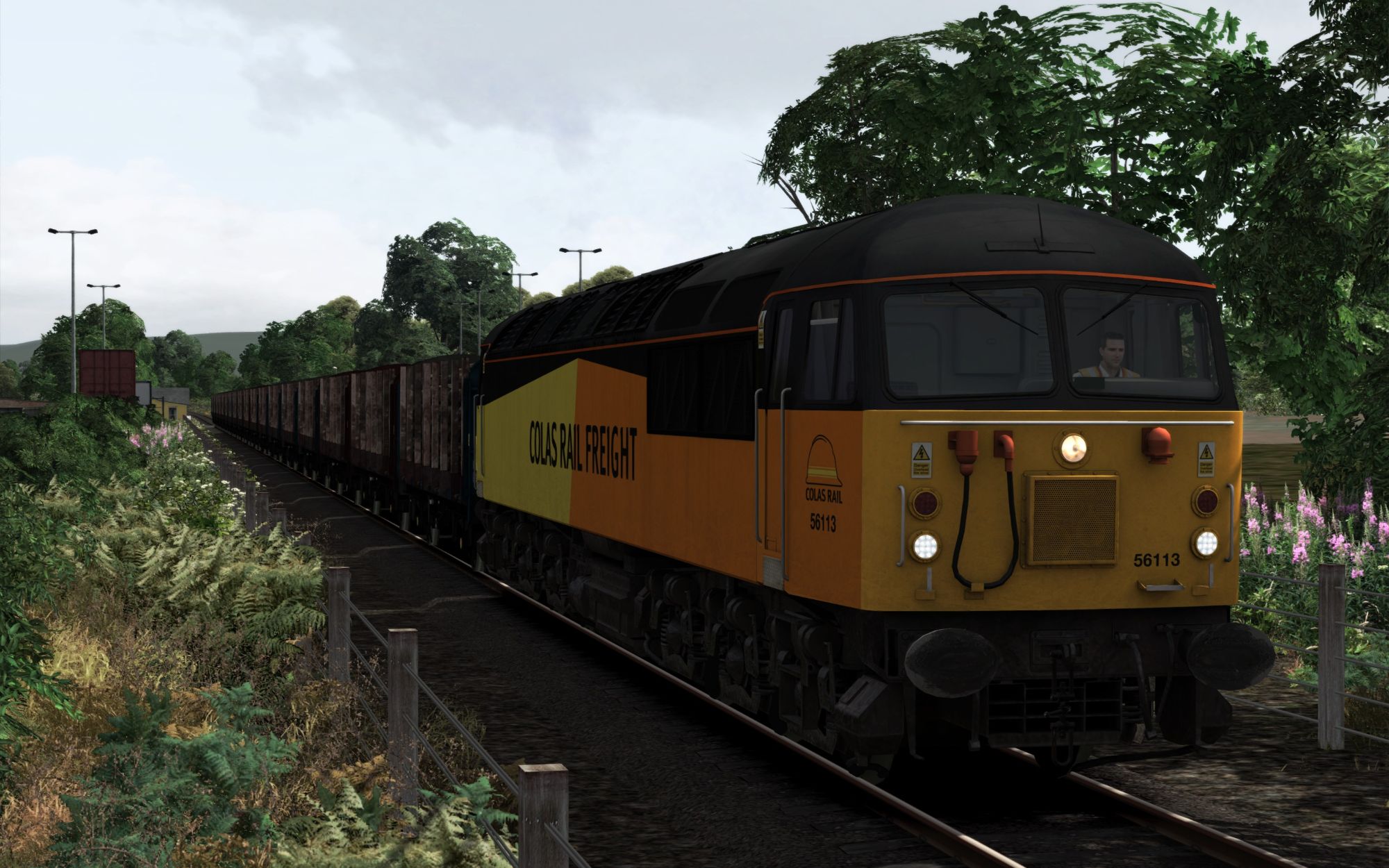 Route: Riviera Line
Traction: Class 56 - Colas Rail
Year: 2014
Duration: 55 Minutes Approx
This morning you are in charge of a Colas Rail freight service from Teigngrace near Newton Abbot to Chirk Kronospan. You will drive the opening leg from Teigngrace to Exeter St Davids.
Starting at Teigngrace, you are clear to proceed immediately along the branch towards Newton Abbot. On arrival at Newton Abbot, you will be required to uncouple all wagons, run around the train and re-couple at the other end. You will then proceed to Exeter St Davids.
The use of this locomotive and wagons does result in the springy coupler effect, whereby when manipulating the brakes you can jolt forward by as much as 3-4 mph. Please be mindful of this when approaching signals at danger.
On arrival at Newton Abbot and from the point you first uncouple the wagons, you then have around 11 minutes to complete all shunting manoeuvres in order to clear the platform for the next passenger service. This can be completed fairly comfortably, you don't really need to go any faster than 30mph during this operation. Because of these shunting operations, the driver cannot be at both ends, that means that for the final part of the scenario the driver will be in the rear cab.
Please remember that the maximum speed of your train is 60mph and as this is a freight scenario based on real operations, if you prefer fast end to end passenger runs then this scenario might not be for you!
The vast majority of downloadable content on this site comes in the form of a compressed file and will need to be unpacked with an archiving program, we recommend 7-Zip which is completely free and can be downloaded from here.
All scenarios at DPSimulation are fully tested before release and will generally work fine. Due to the complex nature of Train Simulator and the fact that none of of us have the same installation, problems can occur. Also note that over time some of the listed requirements may be discontinued by their respective authors.