Train Simulator: Edinburgh to Glasgow
The Edinburgh-Glasgow Expansion Pack is a recreation of the line from Edinburgh Waverley to Glasgow Queen Street via Falkirk High, and including the Grangemouth Intermodal terminal and refinery area. Originally dating back to 1842, the line runs through open countryside passing through several stations including Haymarket, Linlithgow, Polmont, Falkirk High and Bishopbriggs, and passes the famous Murrayfield Stadium outside Edinburgh and the world famous Falkirk Wheel. Also included is the Falkirk Grahamston Branch between Polmont and Greenhill Upper Junction and the Class 170 Turbostar DMU. The route features highly-detailed models of both terminus stations, all stations along the line and the expansive intermodal terminal and refinery area, complete with atmospheric sound effects. The Edinburgh-Glasgow Expansion Pack has been developed by Thomson Interactive with a focus on the 'driver's eye' view, all station and line-side features being fully detailed and more distant landscape features represented with simpler detail to improve game rendering performance while driving.
Includes:
Class 170 DMU
Class 37 in red livery.
Full Edinburgh to Glasgow via Falkirk High route, with Edinburgh Waverley, Haymarket, Edinburgh Park, Linlithgow, Polmont, Falkirk High, Falkirk Grahamston, Camelon, Grangemouth Intermodal Terminal, Croy, Lenzie, Bishopbriggs and Glasgow Queen Street.
Six scenarios plus four free-roams.
Here at DPSimulation we also host a free extension for this route which includes the 27 mile line between Haymarket and Carstairs completing the link between the ECML and WCML. Also included is a scenery extension between Larbert and Stirling as well as the small section as far as South Gyle. You can view and download this extension by clicking here.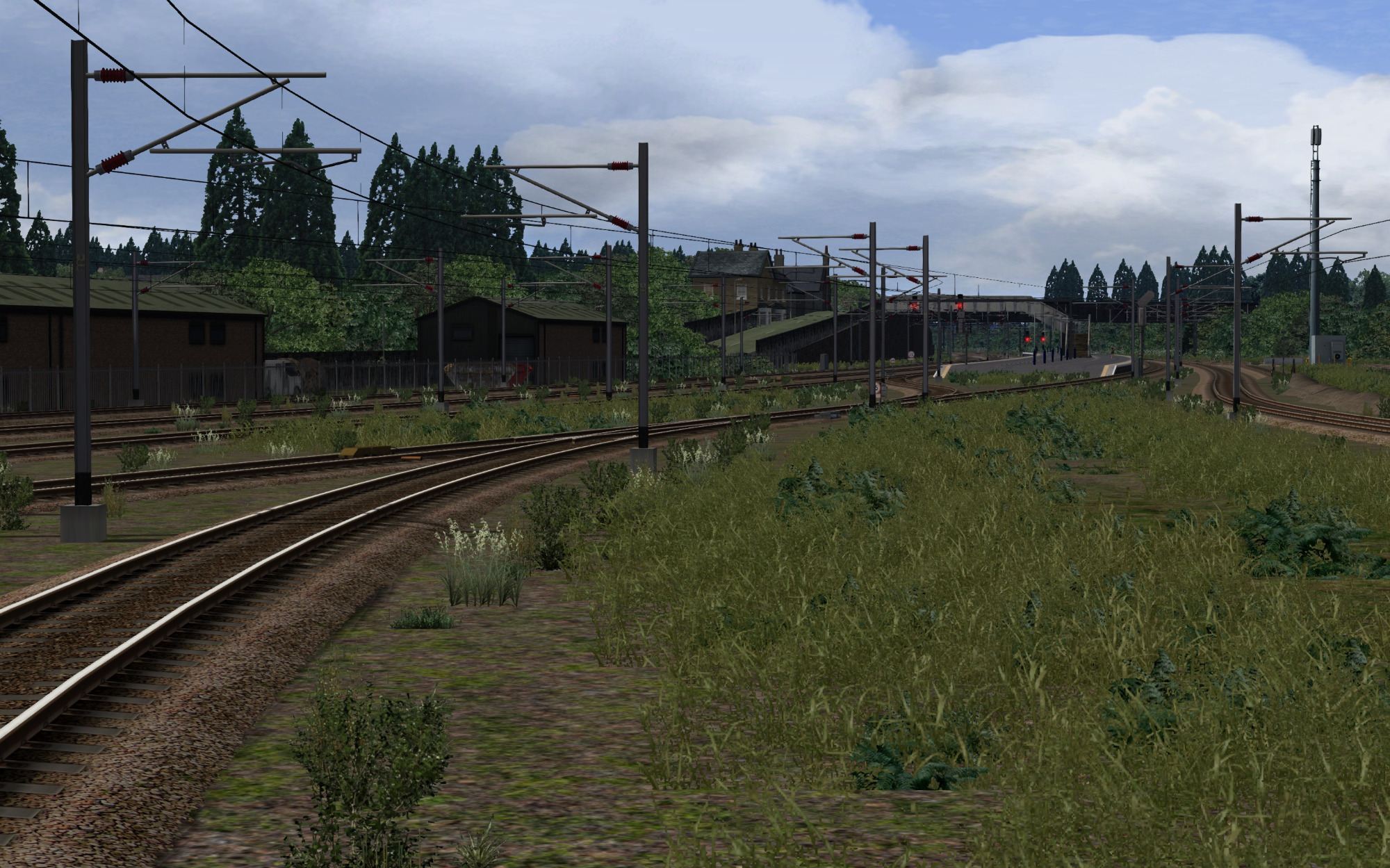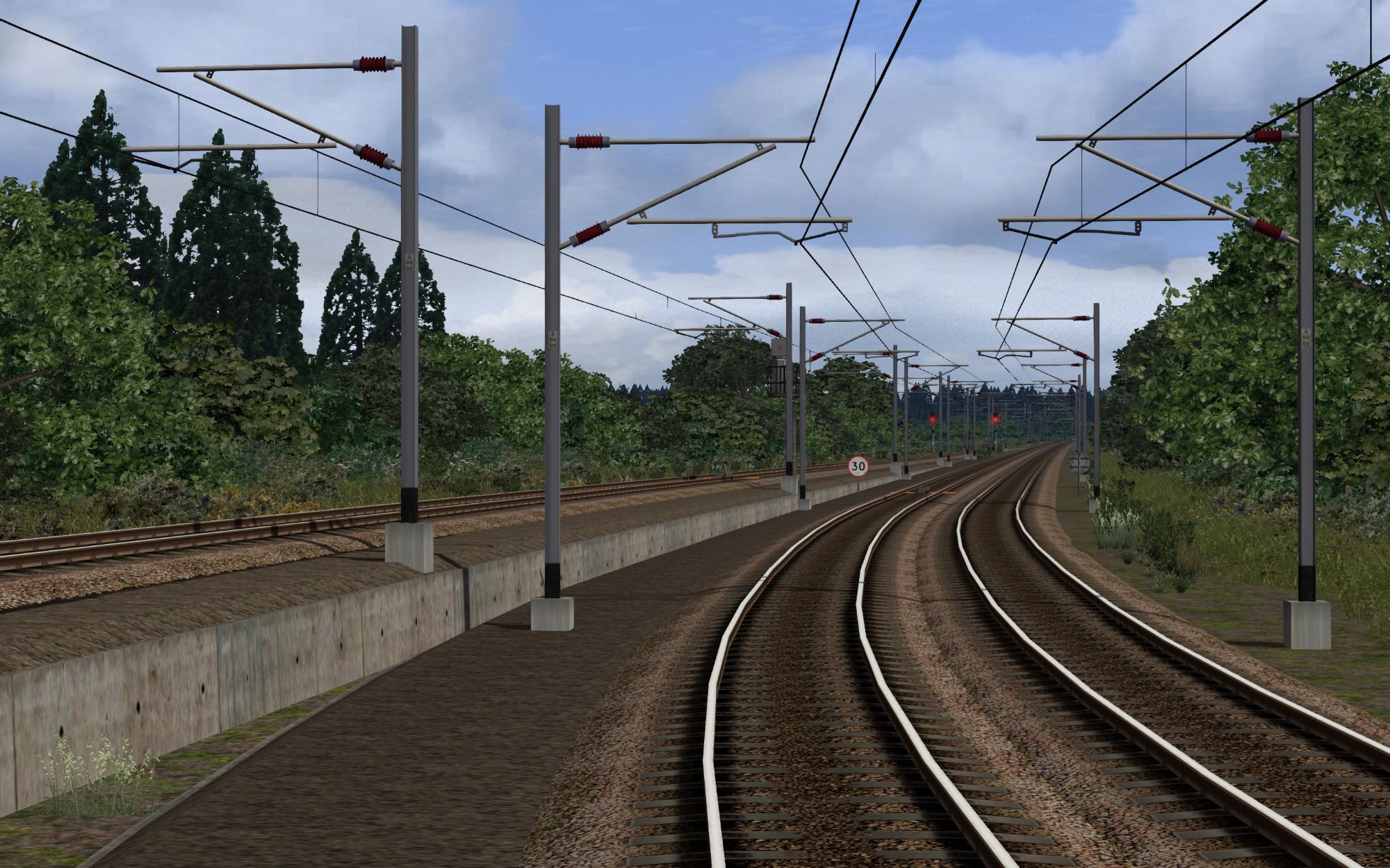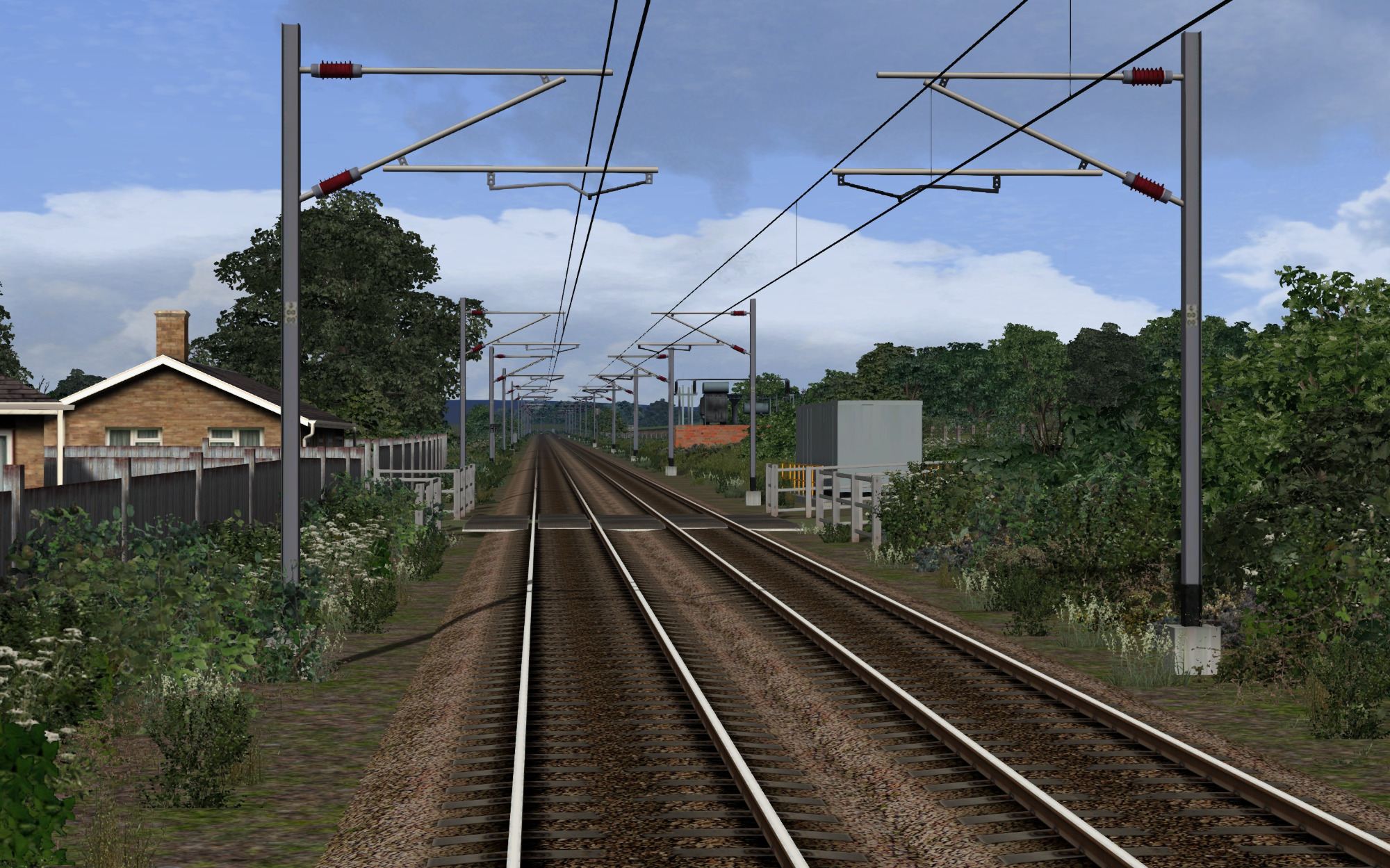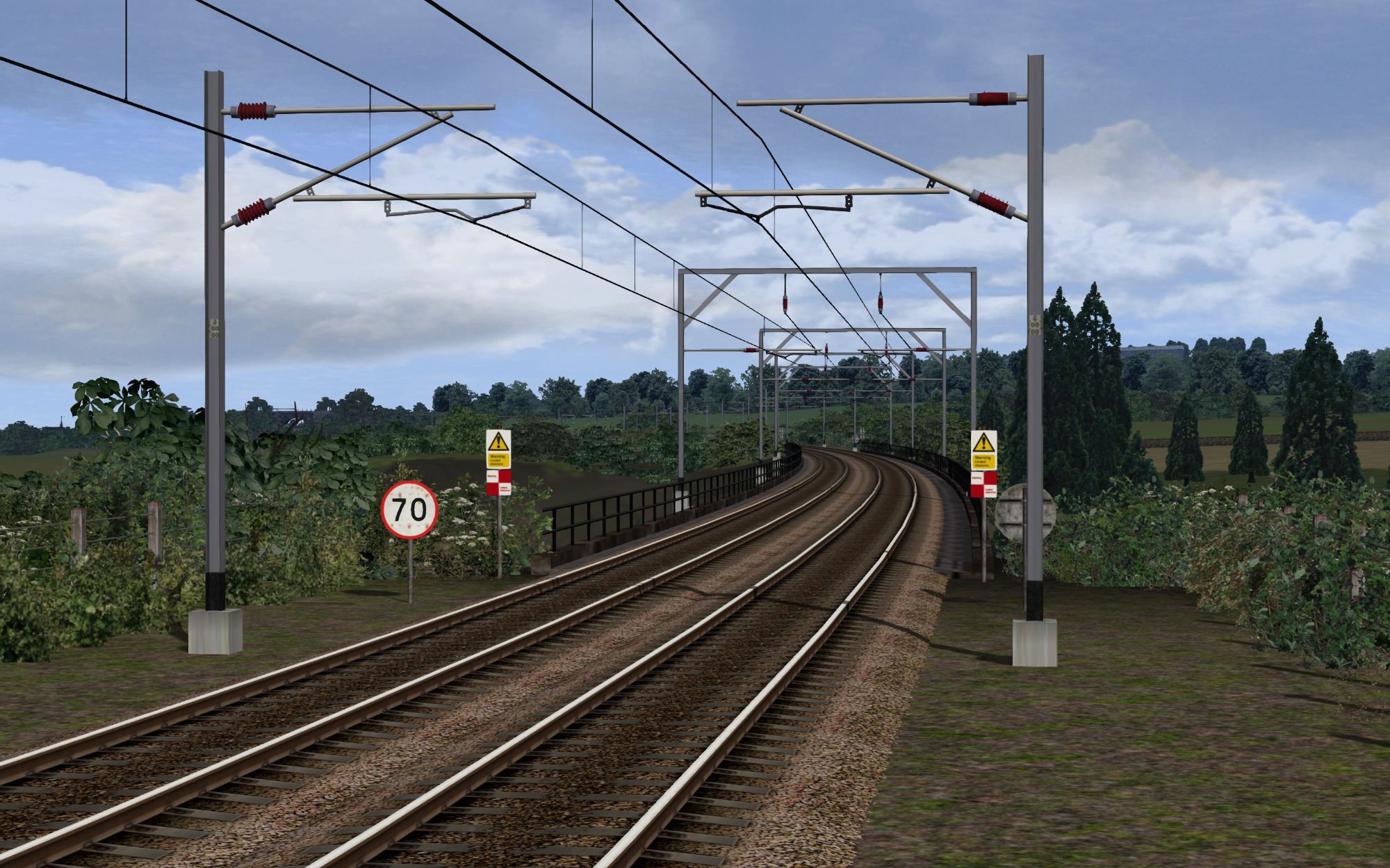 Train Simulator: Class 37 Reskins
Here at DPSimulation we host several repaints for the Class 37 locomotive that is included with the Edinburgh to Glasgow route, several of these can be seen in the pictures below. These repaints can be downloaded by clicking here.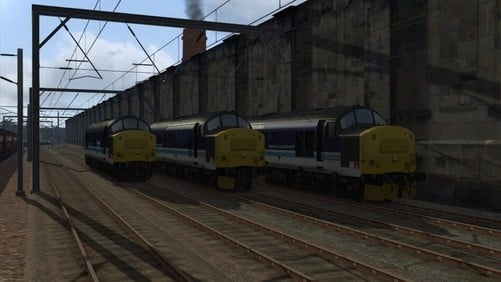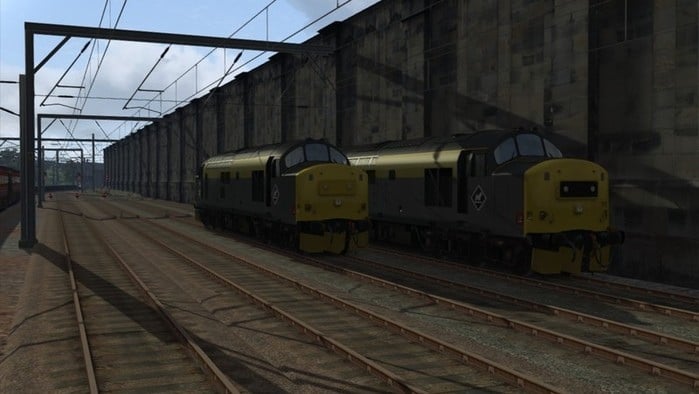 Edinburgh & Glasgow Drivers Eye View
A real life driver's eye view video covering this route in a more modern setting is also available. Click here for more information.