[DPS] 1P23 - 0900 Norwich to London Liverpool Street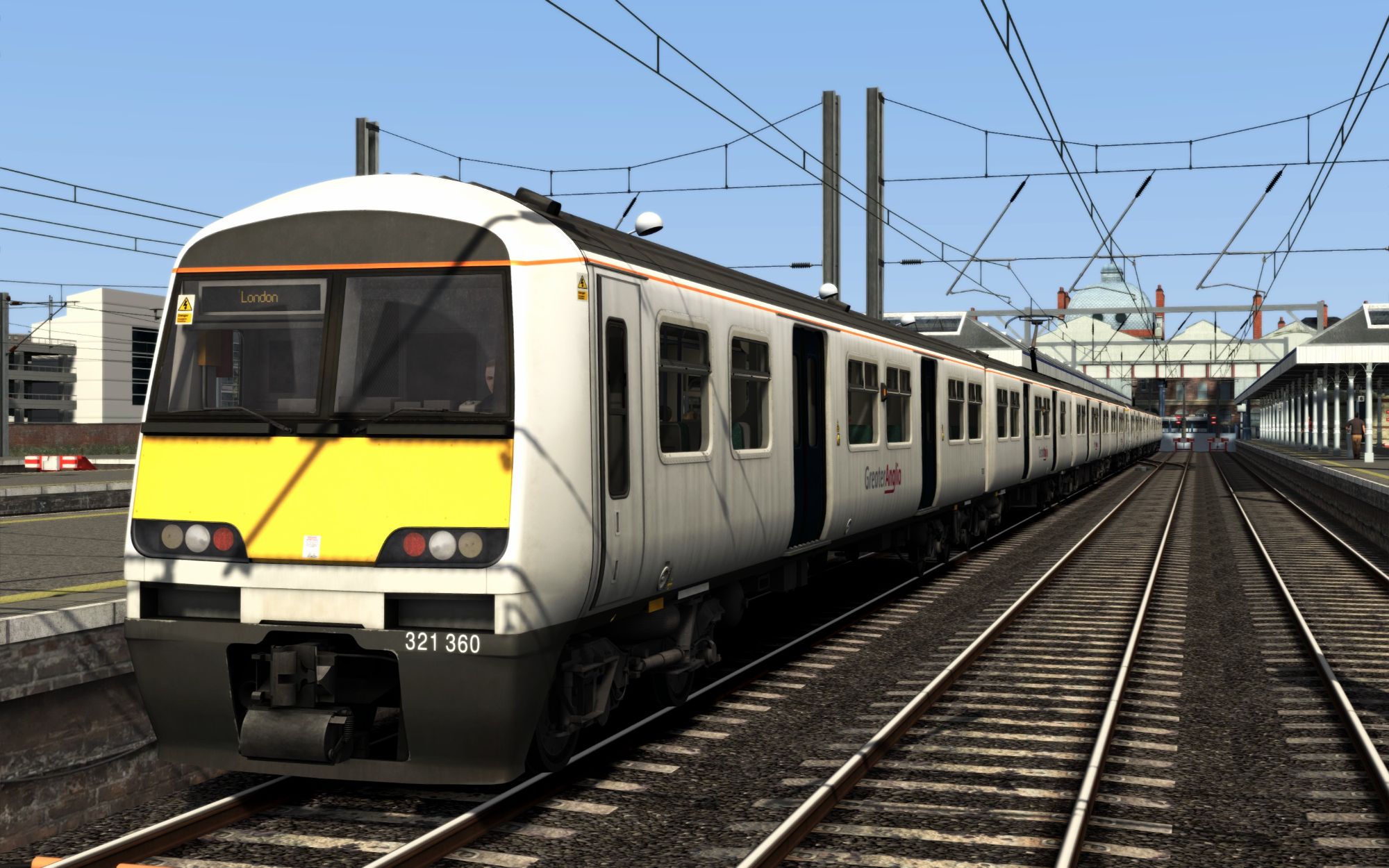 Route: Great Eastern Main Line
Traction: Class 321 EMU - Greater Anglia
Year: 2016
Duration: 115 Minutes Approx
This morning you are in charge of a Greater Anglia service from Norwich to London Liverpool Street using a Class 321 EMU that is standing in for the usual booked traction. You will drive the full journey to the capital.
Starting at Norwich, first release your doors to allow passengers to board before awaiting your departure time of 09:00. You will then call at Diss, Stowmarket, Ipswich, Manningtree, Colchester, Chelmsford, Stratford and finally London Liverpool Street where your booked arrival time is 10:55.
This service is guard operated, when setting up your train at the start of the scenario remember to press Ctrl+Shift+R to enable guard operated doors. Please also remember that the maximum allowed speed of your Class 321 EMU is 100mph.
I have seen instances on different forums where this route has crashed for some people in the Stratford area. When 32-bit was the only option, I used to turn water quality down and this eliminated crashes or me. Since the addition of 64-bit, I haven't seen any crashes at all but that workaround could be an option for those that experience it.
Wherry Lines is one of the requirements for the Great Eastern Main Line route on the Steam Workshop. In order to see any of the Class 37 consists in this scenario, this requires you to own the Steam version of Wherry Lines. If you bought the route direct from Armstrong Powerhouse, the scenario will not be affected due to them being static consists.
The vast majority of downloadable content on this site comes in the form of a compressed file and will need to be unpacked with an archiving program, we recommend 7-Zip which is completely free and can be downloaded from here.
All scenarios at DPSimulation are fully tested before release and will generally work fine. Due to the complex nature of Train Simulator and the fact that none of of us have the same installation, problems can occur. Also note that over time some of the listed requirements may be discontinued by their respective authors.