[DPS] 1Z31 - 0832 Birmingham New Street to Preston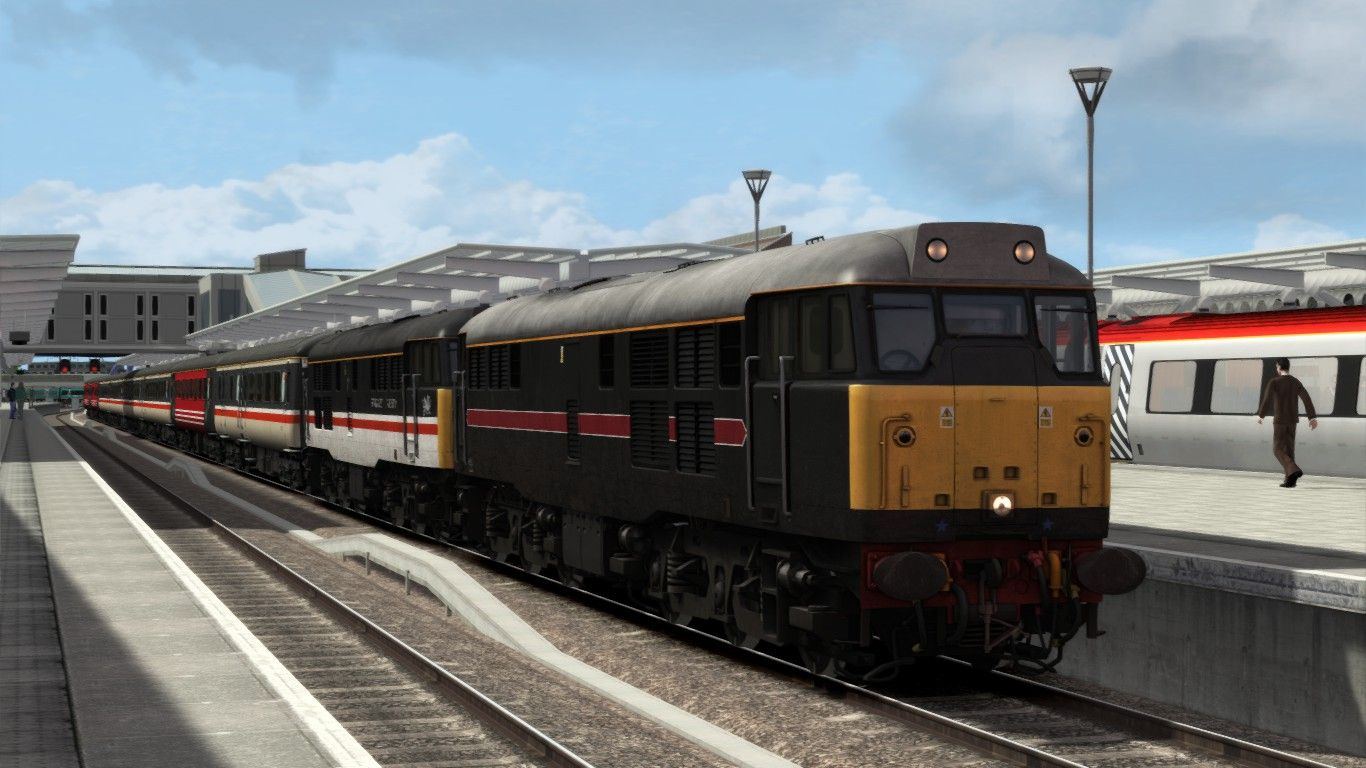 Route: Midland Main Line: Sheffield to Derby
Traction: Class 31 Fragonset
Year: 2007
Duration: 50 Minutes Approx
This morning you are in charge of the 'Lancashire Witch' railtour which consists of a rake of Mk2 coaches hauled by a pair of Fragonset Class 31 locomotives. You will drive the Derby to Sheffield portion of the journey.
Starting at Derby first release the doors to allow new passengers on board and for those present to take photos at the station before awaiting the signal to proceed. You will then call at Chesterfield and finally Sheffield where a new crew will take over.
Although this railtour originally ran in January 2007, I have changed the season in the scenario to Summer as I believe it looks much better for it. Feel free to change if you wish.
The maximum service speed of your train is 90mph but be aware that many of the higher limits on the route are HST only, please adhere to the correct speed limits for your train.
On the approach to Sheffield, the signal protecting the station may be stuck on red. You can press TAB to get permission to pass and enter the station.
The vast majority of downloadable content on this site comes in the form of a compressed file and will need to be unpacked with an archiving program, we recommend 7-Zip which is completely free and can be downloaded from here.
All scenarios at DPSimulation are fully tested before release and will generally work fine. Due to the complex nature of Train Simulator and the fact that none of of us have the same installation, problems can occur. Also note that over time some of the listed requirements may be discontinued by their respective authors.