[DPS] 1H52 - 1139 Holyhead to Manchester Piccadilly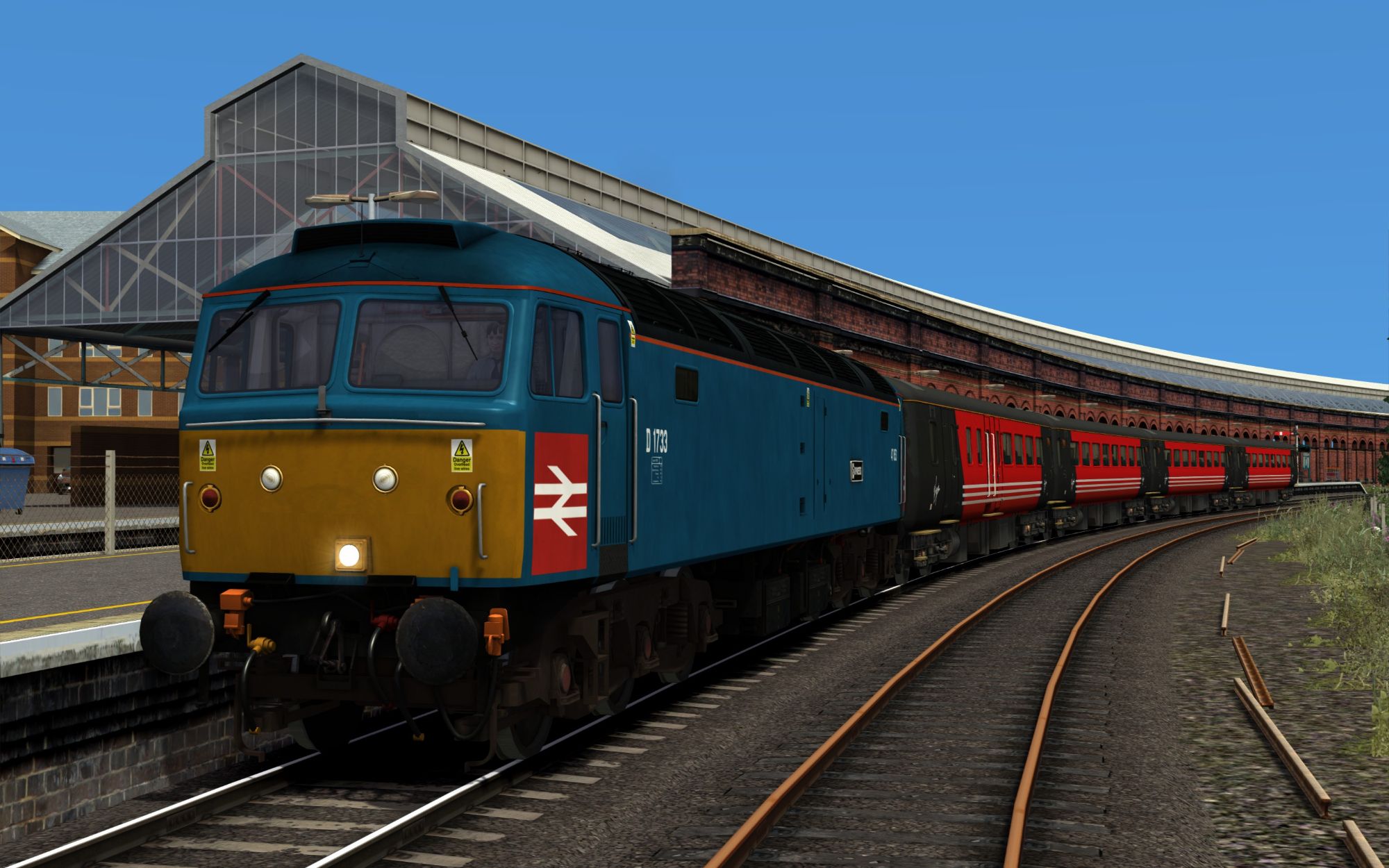 Route: North Wales Coastal: Crewe to Holyhead
Traction: Class 47 - Virgin Trains
Year: 2004
Duration: 100 Minutes Approx
Today you are in charge of a Virgin Trains service from Holyhead to Manchester Piccadilly using 47853 and a rake of Mk2 coaches. You will drive the opening leg from Holyhead to Chester.
Starting at Holyhead, first release the doors to allow passengers to board, before awaiting your scheduled departure time of 11:39. You will then call at Bangor, Llandudno Junction, Colwyn Bay, Rhyl, Prestatyn, Flint and finally Chester where your scheduled arrival time is 13:20.
Please note that there are temporary speed restrictions at Valley, Menai Bridge, Conwy and Rhyl, these will not appear on the HUD so take extra care when approaching these areas and looking out for the appropriate signage.
Due to these temporary speed restrictions, the ETA on the HUD will likely not represent the times you actually arrive at stations so don't treat them as gospel, or some indication that you are late, just ignore them.
The North Wales Coastal: Crewe to Holyhead by it's very nature is a fairly quiet route, you should therefore not expect to see busy traffic. This and other scenarios I have created for this route are merely a way of driving different traction on real timetabled services and in this case provides a great opportunity to drive this classic locomotive in it's unique livery!
The vast majority of downloadable content on this site comes in the form of a compressed file and will need to be unpacked with an archiving program, we recommend 7-Zip which is completely free and can be downloaded from here.
All scenarios at DPSimulation are fully tested before release and will generally work fine. Due to the complex nature of Train Simulator and the fact that none of of us have the same installation, problems can occur. Also note that over time some of the listed requirements may be discontinued by their respective authors.