[DPS] 1N28 - 1650 London Kings Cross to Sunderland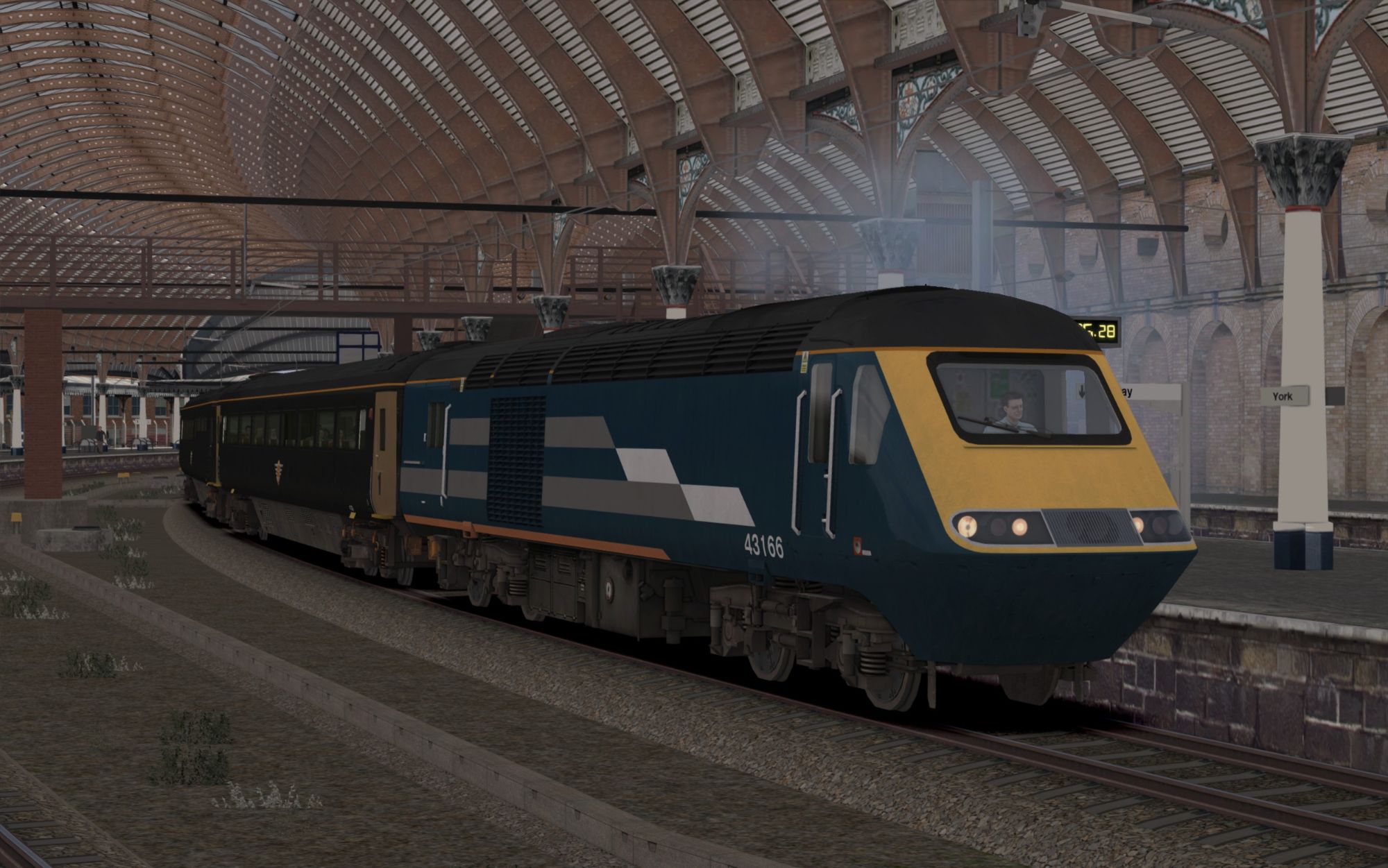 Route: North East England
Traction: Class 43 HST - Grand Central/Midland Mainline
Year: 2008
Duration: 80 Minutes Approx
This evening you are in charge of a Grand Central service from London Kings Cross to Sunderland using an HST consist that also includes a hired power car in ex-Midland Mainline livery. You will drive the section between York and Hartlepool.
Starting at York, first release your doors to allow passengers to board before awaiting your signal to depart. Between Doncaster and York, 43084 on the rear failed and you are therefore running on the front power car only which is also providing the train supply. Control have determined that the journey can be completed and the set taken forward to Heaton for 43084 to be removed and repaired. You will now run in a dynamic path on the slow lines and you will be navigated through other traffic when possible.
On the approach to Northallerton you will be made to wait a few minutes to allow another service to pass. When you are made to wait like this Train Simulator often has an issue whereby passing trains will show their couplings only. This can be fixed by pressing 8 to leave the cab and flying as high up in the air as you can go before pressing 1 to return to the cab.
The vast majority of downloadable content on this site comes in the form of a compressed file and will need to be unpacked with an archiving program, we recommend 7-Zip which is completely free and can be downloaded from here.
All scenarios at DPSimulation are fully tested before release and will generally work fine. Due to the complex nature of Train Simulator and the fact that none of of us have the same installation, problems can occur. Also note that over time some of the listed requirements may be discontinued by their respective authors.