[DPS] 1E27 - 1830 Edinburgh to London Kings Cross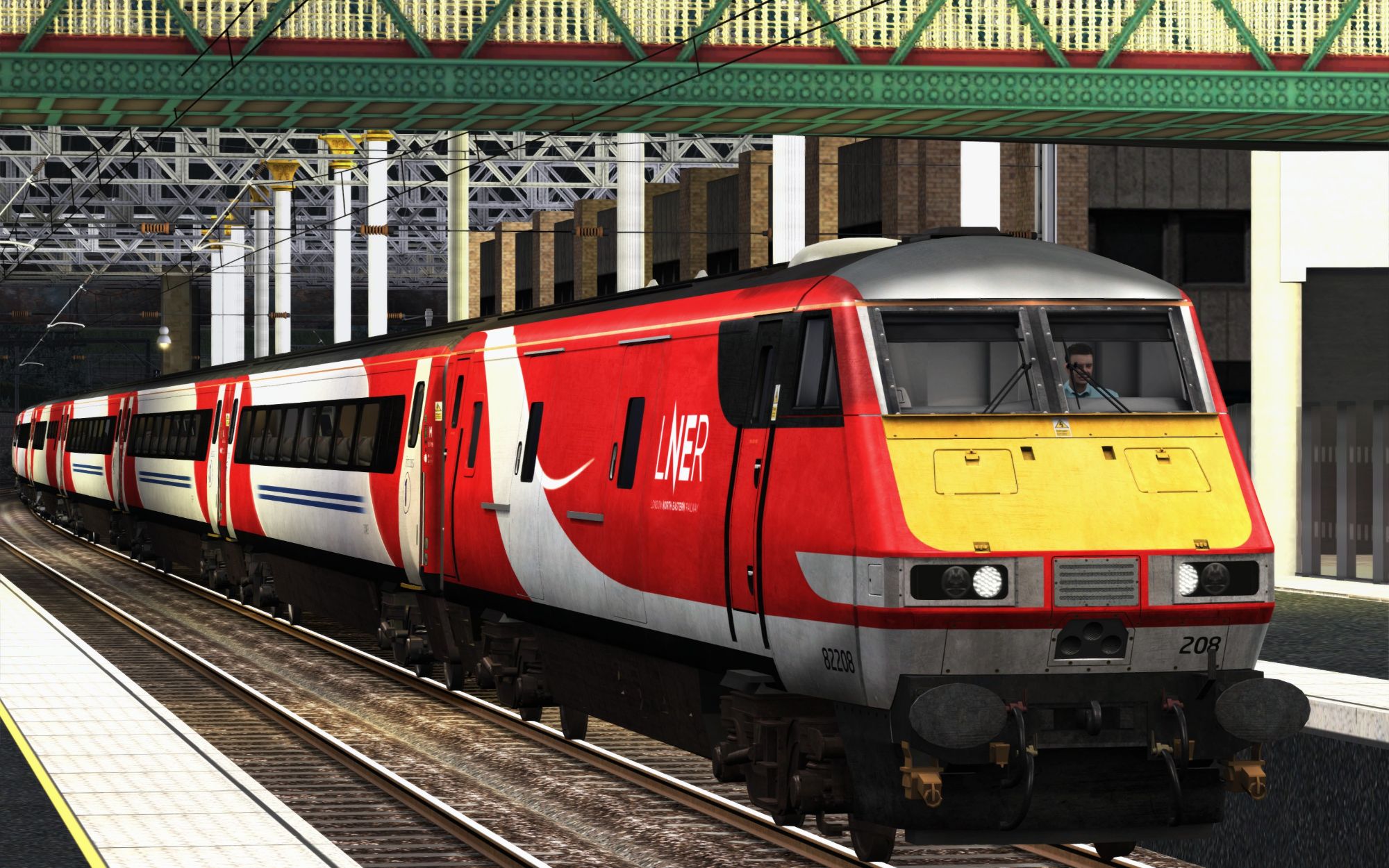 Route: Newcastle to Edinburgh
Traction: Class 91/Mk4 DVT - LNER
Year: 2019
Duration: 90 Minutes Approx
This evening you are in charge of a late running LNER service from Edinburgh to London Kings Cross using a Class 91/Mk4 set with 91119 propelling from the rear. You will drive the opening leg from Edinburgh to Newcastle where another driver will take over.
Starting at Edinburgh, first release the doors to allow passengers to board before awaiting your revised departure time of 18:51. This was due to the late arrival of the inbound service. You will then call at Dunbar, Berwick-upon-Tweed, Alnmouth, Morpeth and finally Newcastle. Your scheduled arrival time at Newcastle is 20:14 and this is no longer achievable due to your late departure but there is an an awful lot of slack in the timetable of 1E27, you should be able to make up a lot of time.
One of the final signals encountered in the scenario around the Heaton Depot area is on red and therefore the preceding signals are showing double yellow and yellow before the offending signal clears as you approach. This happens for no particular reason and you can therefore approach at linespeed.
I appreciate the requirements are quite extensive for this scenario but it does cover quite a large geographical area. Also bear in mind that other scenarios in the ECML collection also share a number of common requirements.
The vast majority of downloadable content on this site comes in the form of a compressed file and will need to be unpacked with an archiving program, we recommend 7-Zip which is completely free and can be downloaded from here.
All scenarios at DPSimulation are fully tested before release and will generally work fine. Due to the complex nature of Train Simulator and the fact that none of of us have the same installation, problems can occur. Also note that over time some of the listed requirements may be discontinued by their respective authors.