[DPS] 5M96 - 1902 Willesden Railnet to Warrington RMT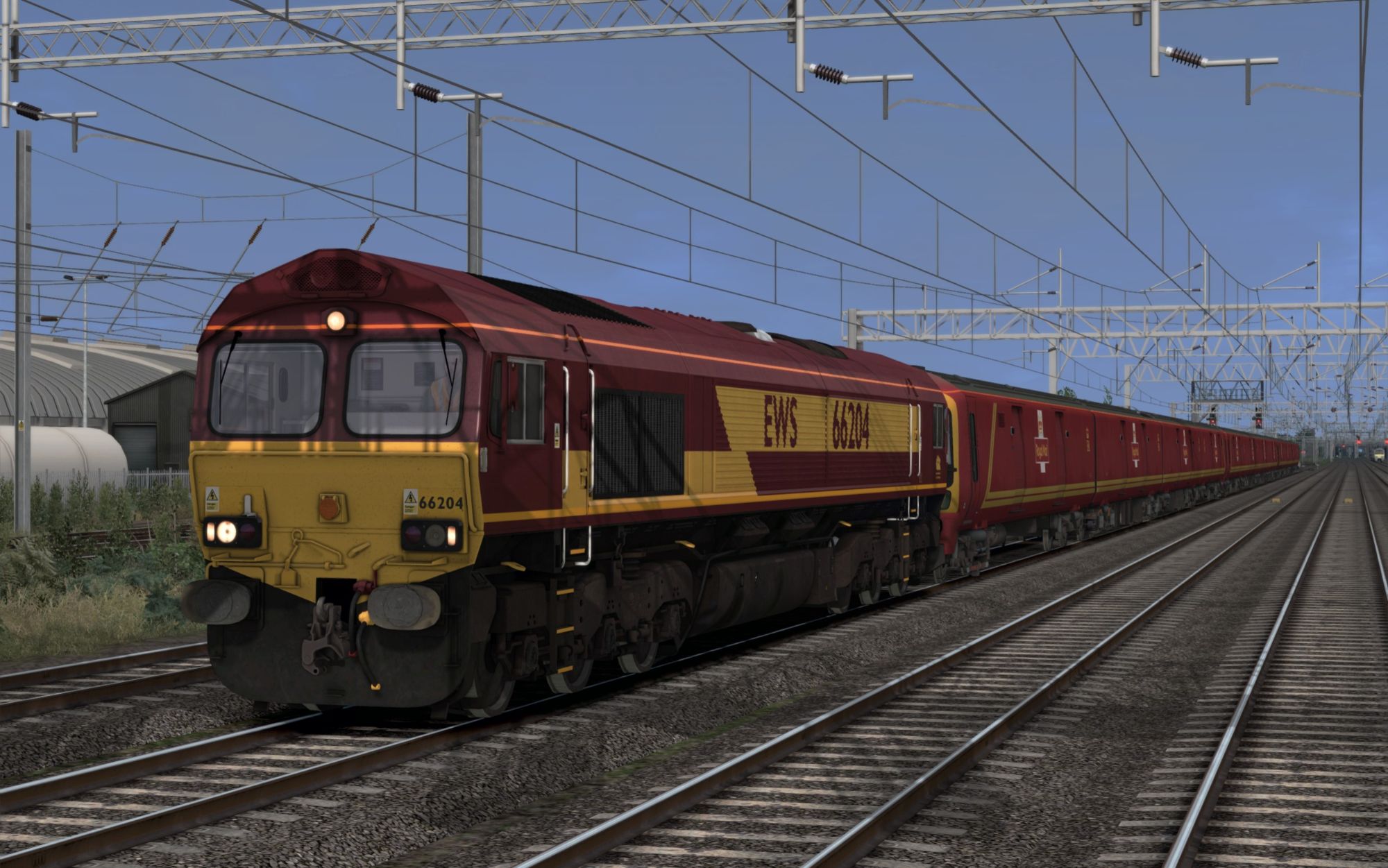 Route: WCML South: London Euston to Birmingham
Traction: Class 66 - EWS
Year: 2000
Duration: 110 Minutes Approx
This evening you are in charge of a Royal Mail working operated by EWS on a service will take three Class 325 units from Willesden to Warrington RMT. You will drive the scenario as far as Birmingham New Street.
Starting from the sidings at Willesden, you are clear for immediate departure. You will then proceed as far as Birmingham New Street where there is a scheduled crew change.
Due to the absence of suitable Bakerloo line rolling stock the 1973 stock from the excellent Virtual District Line route has been used as a substitute.
You are classed as a freight service so please note that the maximum allowed speed of your train is 75mph, failure to adhere to this may result in the scenario not working as intended.
On the approach to Birmingham New Street you may find that the final signal before entering the station is stuck on red. You can press TAB in order to pass this signal at danger.
As you can see below, this scenario does require a lot of payware but it does traverse nearly the full length of the route. The era reresented was also much more diverse in the variety of traffic seen at the time so I have had to use these items to best represent what would have been seen in thus period. As such this scenario may only be initially accessible to long term users of Train Simulator who have managed to build a large library of content.
The vast majority of downloadable content on this site comes in the form of a compressed file and will need to be unpacked with an archiving program, we recommend 7-Zip which is completely free and can be downloaded from here.
All scenarios at DPSimulation are fully tested before release and will generally work fine. Due to the complex nature of Train Simulator and the fact that none of of us have the same installation, problems can occur. Also note that over time some of the listed requirements may be discontinued by their respective authors.